I woke up really horny this morning, but I had some chores that needed to get done quick. Rushing around to get things done didn't help me in the least 🙁 I finished a load of laundry…….yes, I do my own laundry…..I love the smell of my clothes after they are hung outside, so when I finished hanging them up, I took a little break.  What better place to get off than outside in my backyard with the warm sun shining on my body.  Now, it's not easy holding a camera while stroking my cock I'll have you know…lol  Being on edge the whole morning, it didn't take long before I erupted.  I scared some birds perched in the trees with my moans, but what's a girl to do.  I did steady myself enough to get a few pictures to post for all of you.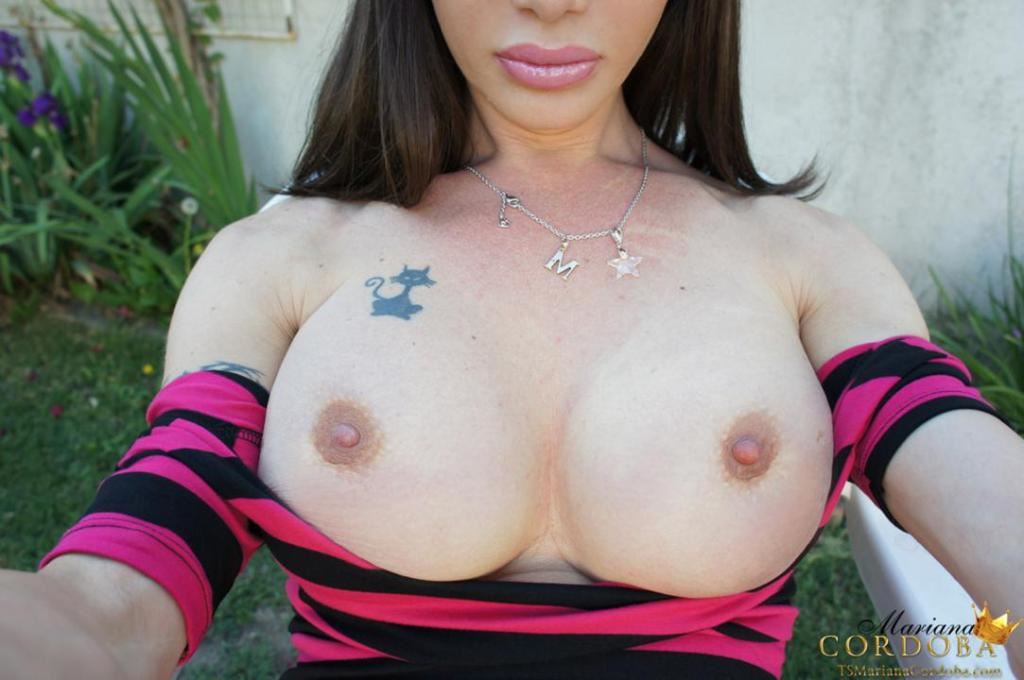 Peek a boo tranny tits 😉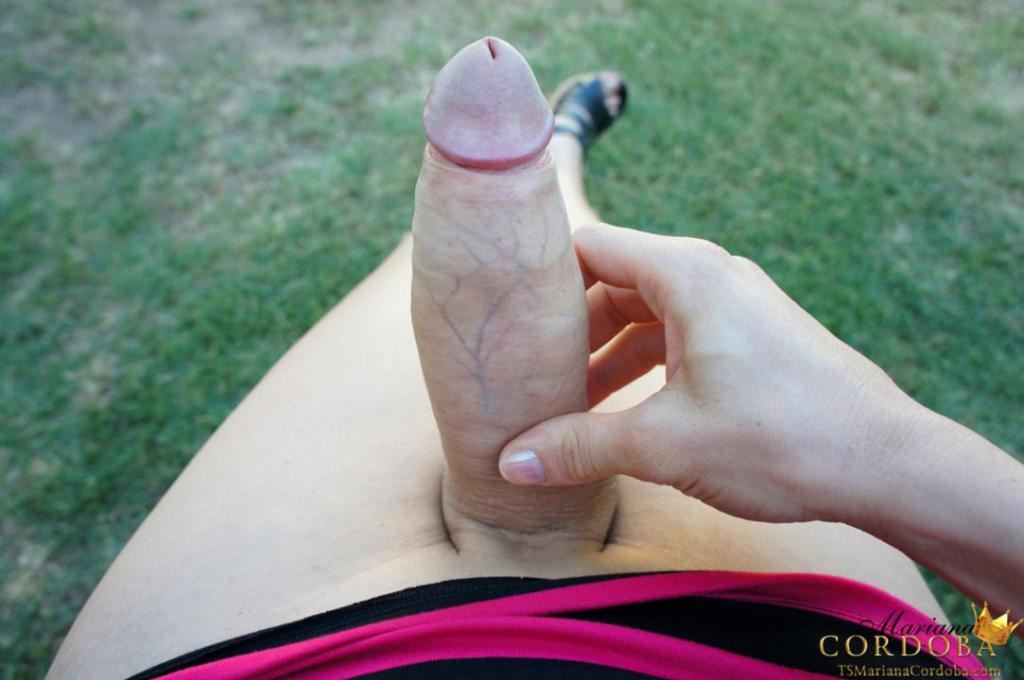 Holding my shecock and holding the camera was not easy.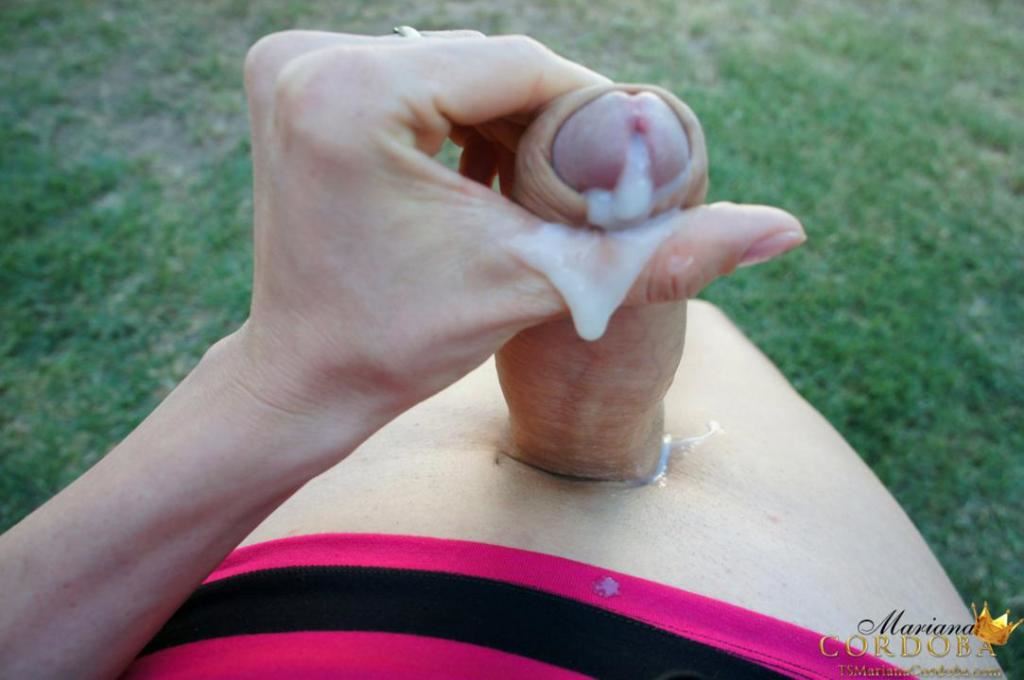 My legs where quivering after this one.  YUMMMMY!