Sucking each other. Or giving each other blowjobs or what ever way you want to think about it. Well its Hot! As with most porn movies a porn movie with a trans girl pretty much runs the same sequence of events. The couple comes together in one location or another. In this case Mariana is on the bed and the fan that she is going to fuck sets up the camera. And then walked to the bed nude.
They meet and kiss a little and touch each other. Then Mariana takes his cock into her mouth and starts sucking. As like with moth men, he is almost instantly hard. After a few moments Mariana working his cock with her mouth, they change places and he starts to play with hers. Now of course the is the part where things get really hot. Because we get to see her huge cock get hard in his hands and then get stroked and sucked. Click right here to see the whole movie.
So get your own cock ready to watch in this video whit Mariana and her fan sucking each other.
Do not forget that we have the whole movie in her exclusive members area. Click right here or on the image below to join that site right now!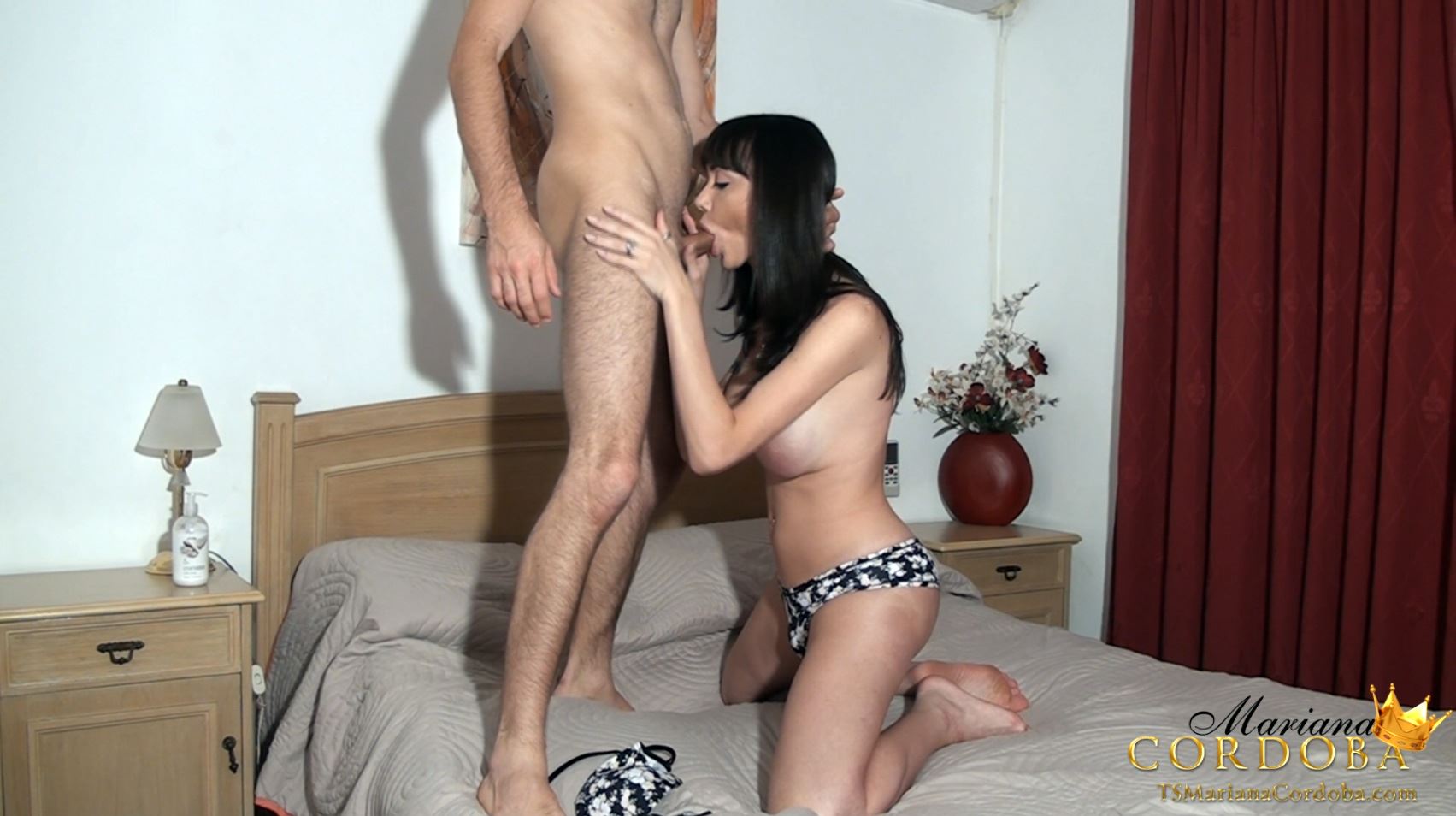 You already know that your cock wants to see this movie. And your brain wants to see the movie. So click right now and get off with Mariana Cordoba. Shoot your load when she does.