Most of us have played with a sex toy. However I think that Mariana Cordoba has found the best toy ever and she is going to demonstrate it right here on this website in a movie. But the best part is. After you watch her destroy and cum with this toy. You can also buy one for yourself.
Now. Sit back and watch this video clip. If you want to go to the members area right now and watch as Mariana shows off all of her purchases, you can. Or you can watch the demonstration of her favorite toy. Then buy one for yourself and jerk off with her in the members area using your new and amazing sex toy as well. Click right here to place your order for this toy right now. It's the sex egg! DO NOT MISS OUT!
Now for those of you ready to watch the video, just look below. If you are also ready to join the members area. Click right here!
This image is clickable and will lead you to the signup page of Marianas members area. Click right now!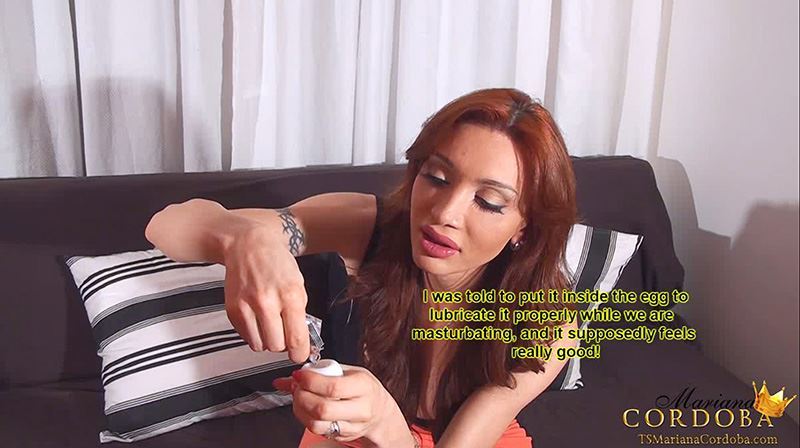 You need this toy and your sex life will be happy you made the purchase. Click right now and buy yours so that you can get off with Mariana Cordoba.