Masturbating in stockings can be not only fun to watch. But it can also be fun to do. And today I want to offer you some thoughts about both.
The photo and movie clip below was of Mariana one day when she was alone in a hotel. She was a little horny over a dream and decided she wanted to masturbate. But to make things as hot as she could she called the camera guy to come and record and then she got dressed in stockings and heels.
Then she started to touch herself. And as you know when Mariana starts to masturbate her cock gets bigger and hard. And that means a huge hard love pole to play with. Really just take a look at her in the movie and the photo below. This is Mariana Cordoba Masturbating in Stockings.
If you want to see the whole movie and I am sure you will after watching the clip. Make sure to click right here. Or you can also click on the image at the bottom of the page. There are a lot of photo sets and many more movies of this HUGE trans girl cock. And a good number of the movies have Mariana Masturbating in Stockings!
This is the image that I told you to click on. So click it right now!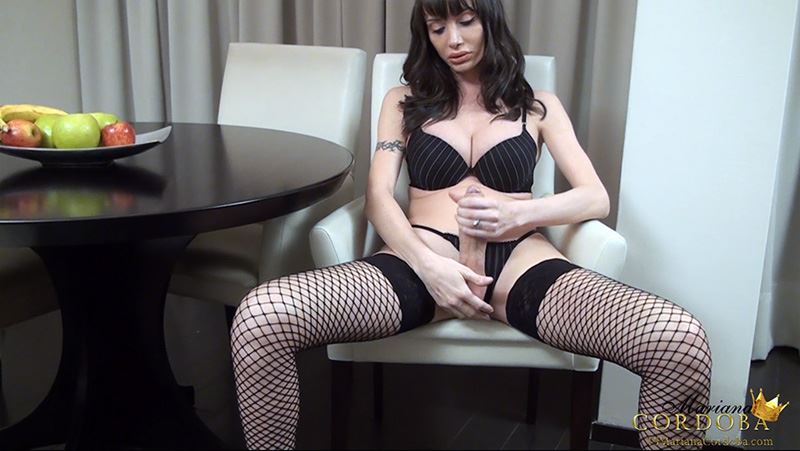 You can also check out some hot Anal Movies!