Tranny Blowjob! Mariana Cordoba gets her cock sucked! So, do you like to watch a hot tranny blowjob? Also do you like to give them? If so we want to hear about how you did your first and what you loved about it. And let us know if you recall who it was! Or maybe you prefer to have your cock sucked by the girl. Do you reach down and cup one of her tits while she has the head of your cock in her mouth? Maybe you lay in a 69 so she can suck you while you suck her.
The photo below shows the well hung Mariana Cordoba getting a hot tranny blowjob. The guy did not want to show his face but he sure was cock hungry and took her full length down his throat. He also spent a good deal of time with her balls in his mouth as well as licking her tight little ass hole.
And right now is your best chance to not only see the rest of these photos but also see the hot HD video in the members area! Watch this tranny blowjob and enjoy all the sounds.
Mariana Cordoba has enough cock to go around a few times!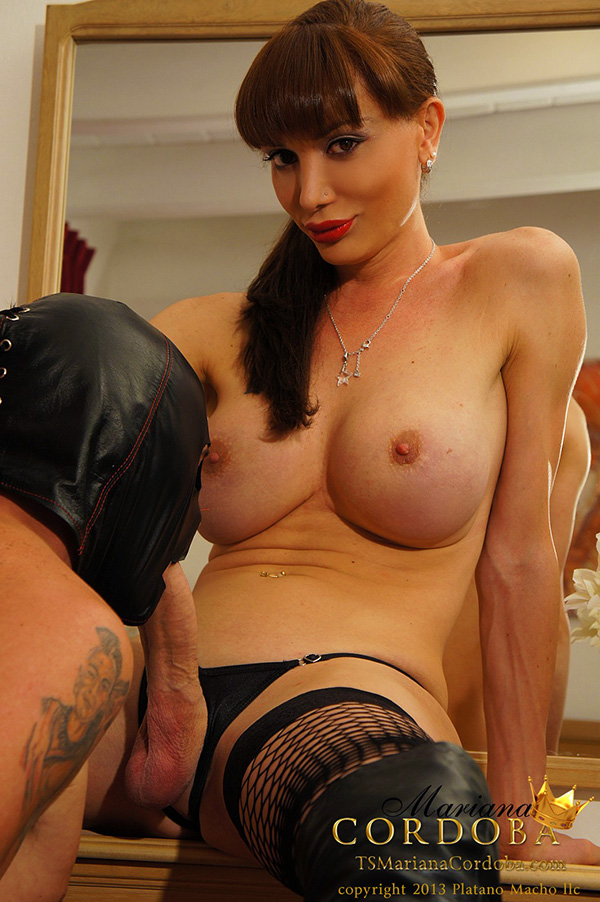 If you have not yet experienced a tranny blowjob now is the time. Dont miss it.
See more of Mariana Cordoba in action here on this site!