Well Trannys can wear pantyhose but we look so much sexier as Trannys in stockings. Take a look at my photo below. Those stockings are meant for any woman but when they are worn by a hot tranny, they become Tranny Stockings. They look great on our legs and just below our panties! But as your eyes wander you see that there is so much more of the lower portion of the body of the amazing tranny you are looking at. When you add the high heels to the feet, and the stockings below the panties.
Then put on the bustie and some times sexy black elbow lenght gloves you get an amazing look that almost any tranny can pull of if they want. I think that I look amazing in this outfit and I hope you think so as well. Do I? Do you want to see more of me? Do you want to see more of me dressed and undressed like this?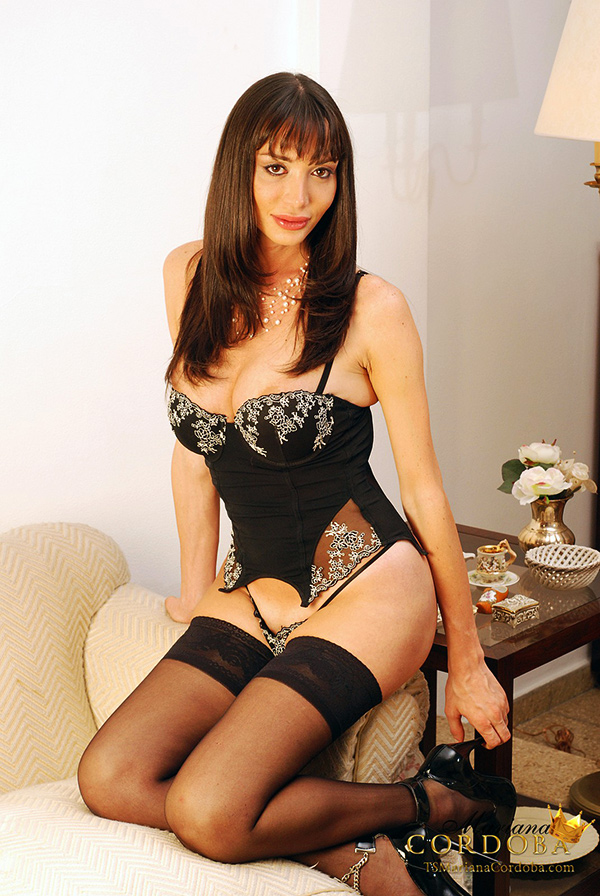 Now. How many of you men out there like this look? Make some comments please. Also if you like it. Go Shopping. Take your favorite tranny looking for some sexy Stockings! Lingerie in general. Let her buy what she wants. Then dress her up take a couple of photos of her and and keep them to jerk off to. Then strip her down and either suck her hard cock or let her suck yours.
Anyone want to do that to me? Oh I hope you do. Its something I love having done. Once I get dressed up I want to know that man I put on those tranny stockings for appreciates them. I want to see it in your eyes and feel it in your mouth when you take my cock deep down.
If you have never seen my members area then now is the time. Join the site. Check it out and let me know what you think!