Ok Ok so its not a complete titty fuck. Maybe more like a titty rub? Titty fucking Ana Mancini! Either way this is a movie that you must see. Two Legendary Trans girls in one film shot in partial POV. Mariana Cordoba and Ana Mancini get naked at the kitchen table. Both of these women superstars. Also both hot and busty. Furthermore both have big cocks. Compared side by side Ana's cock is small but she is still sporting 9 inches. Then to be able to watch Ana Mancini rubbing Mariana's hard cock all over her big tits? This is a nut busting video and if you dont catch it in Mariana's website you wont find it anywhere else.
Oh and its not just Titty Fucking Ana Mancini its also watching Ana sucking that big fat long trans cock as well!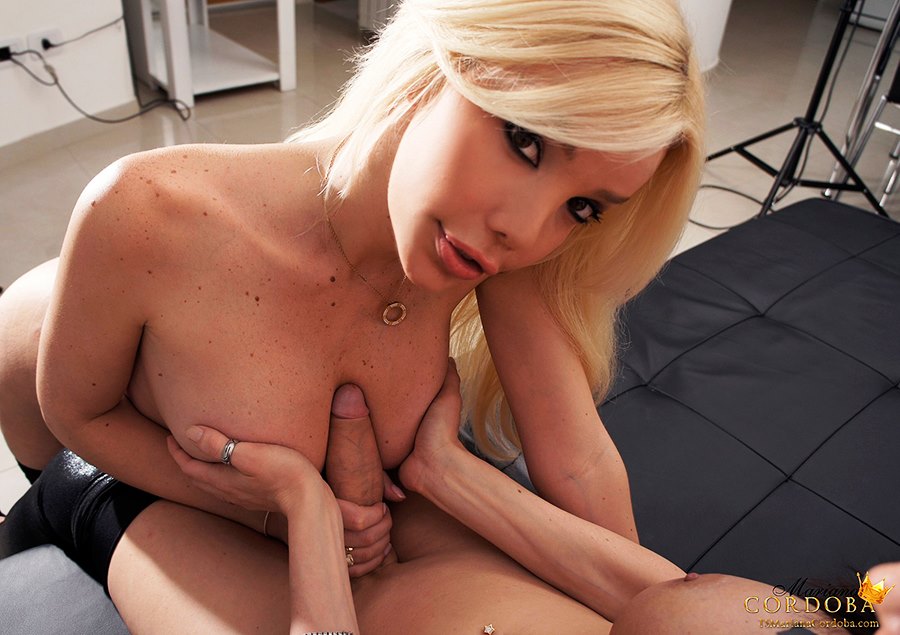 https://www.tsmarianacordoba.com/tour/
This is one of those videos that you simply can not live without seeing. Click the image above and watch as the webs darling trans girls get naked and play with each other. Its a video you wont forget and will watch repeatedly for years to come.
You already know that just from looking at this photo, that you have that ache deep down in your cock and balls. Pull that love rod out and satisfy it with these beautiful and hung trans girls. Just try not to shoot it all over the keyboard!
By the way. If you would also like to see some more Big tits photos. Click that linked word just back there <---