Knee High Boots. They look sexy on almost every woman that wears them. However when a hot trans doll like Mariana Cordoba puts them on and then poses nude? Holy hell does this ever change the way you will view a woman wearing boots!
Just take a look at Mariana Cordoba in her Knee high boots in the photo below. This is just a sample of this set and the whole set is hot. Mariana showing off her amazing trans curves, her long legs in sexy boots. And that amazing cock hanging down for you to enjoy looking at. You can see how thick that love rod is. Can you just imagine getting on your knees in front of her and sucking the head of her cock into your mouth. Feeling that cock head part your lips and going deep into your mouth?
Not that passive? Well get behind her and slide your cock into her ass. Reach around and stroke her while you do. Lean in and also kiss her soft lips and use your other hand to cup her big beautiful tits.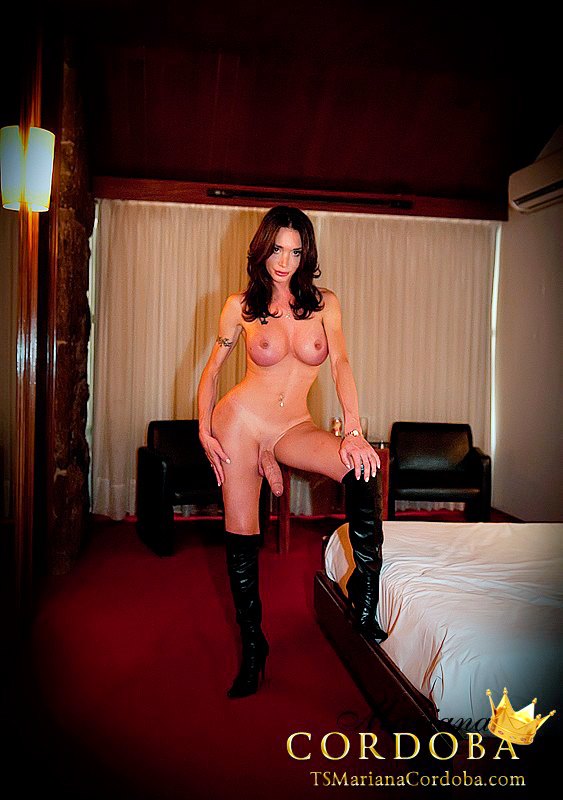 You already know her name. You have seen her tits and her huge cock. So whats holding you back? Join Mariana today and have some fun getting off with her.