The vast majority of men that surf trans porn know the name Mariana Cordoba. They also know why she is one of the most famous trans girls ever. Most men, like you and I focus on Mariana's massive cock. But have you ever taken a moment to focus on Mariana Cordoba's tits? She actually has an impressive rack and I think we need to pay close attention to it.
First of all lets make sure and note that these tits look nice and heavy. They have a perfect shape as they hang. However they do not hang to low. In fact perfect is a great word to describe Mariana Cordoba's tits. She has has very nice nipples. Not too big or small. Just perfect. Just perfect!!
Of course Mariana still has that massive cock of hers and its going to be 100% on display. But for now we just wanted to get you to focus on this big tits as well.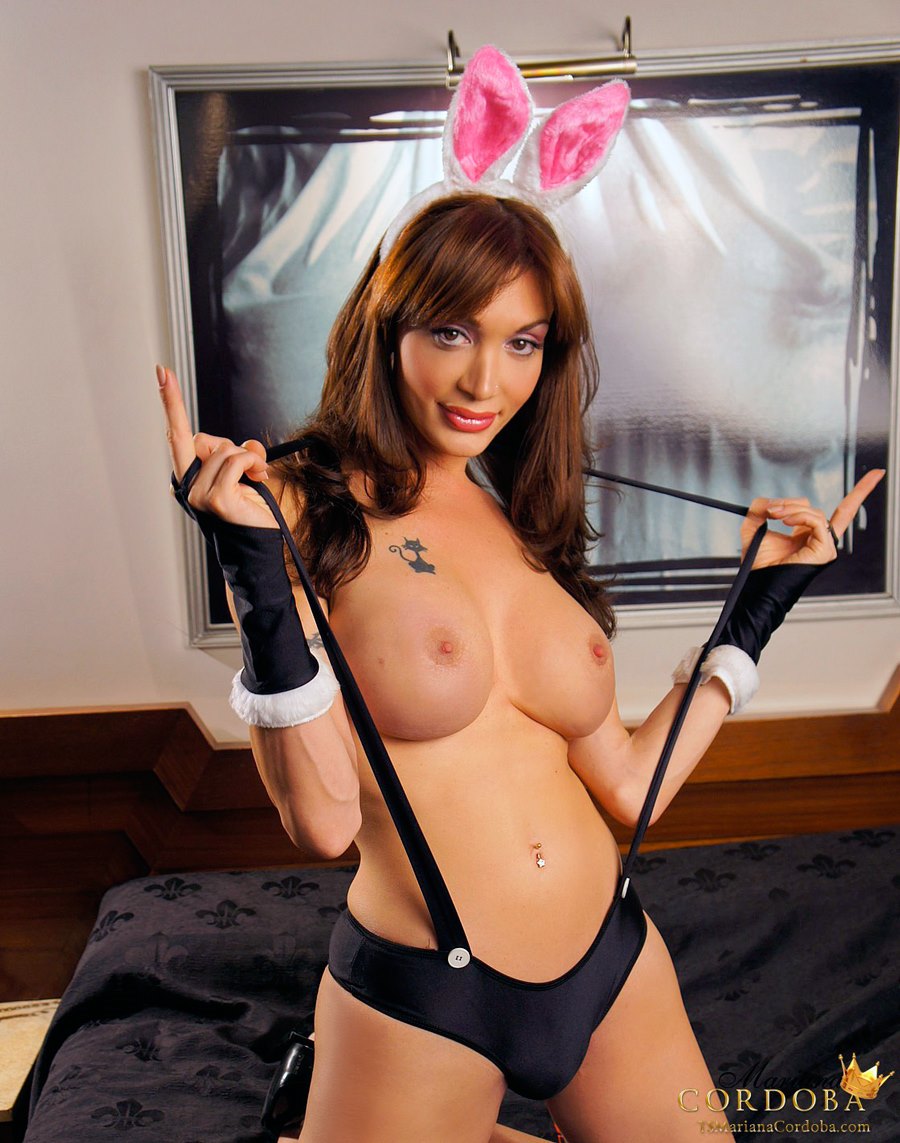 For those of you that were wondering, yes she likes to have those big tits played with, sucked on and even fucked. She especially likes the titty fuck if your cock is long enough to reach her lips.
Do not forget that a membership to this site helps support Mariana and her family in every way. Click and join and share some love.