Every now and then you get lucky and find a trans girl with a huge cock. Yes most trans girls have bigger than average cocks and thats because of the level of testosterone they grow up with in their bodies. Look it up its a fact. So they have big cocks. But your must now try to imagine the levels of testosterone it took for Mariana Cordoba to grow that massive cock of hers. But the point of this is from time to time you get to be the lucky guy, sucking huge trans cock and not just big cock.
Take a look at the photo below. This is from the set of how Mariana had to work off her rent bill in her new apartment. She owed and the guy wanted to take it of out her ass. But when she saw that cock he had to have it in his mouth! Sucking Huge trans cock is not something we all get to do. However you can tell this lucky guy was loving this and all the other action that comes along with it.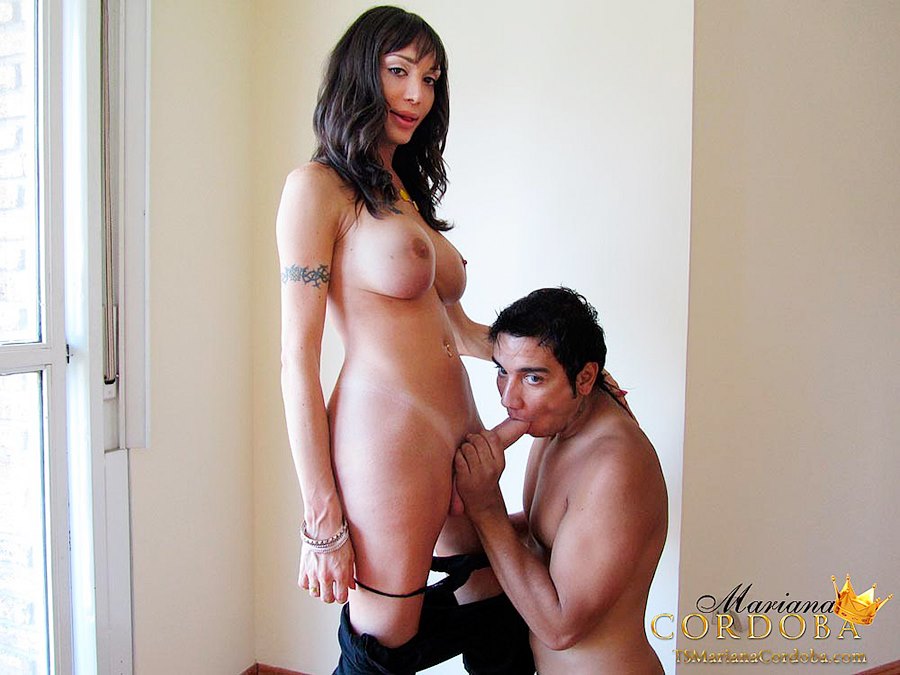 Dont miss out on this movie and photo set. Watching this guy not only suck this cock but fuck her ass hole is something you must see. If you dont its one you will think about for a long time to come!