Honestly has a set of Panties and Heels ever looked this amazing? Wait! You can see the Panties and heels right? You are able to tear your eyes away from that amazing cock that is flopped up on the side of Mariana's leg? yeah we know its hot to take a look at a photo set or a video and see Panties and heels and a huge fat trans girl cock. We love it as well and invite you to check out more from this set.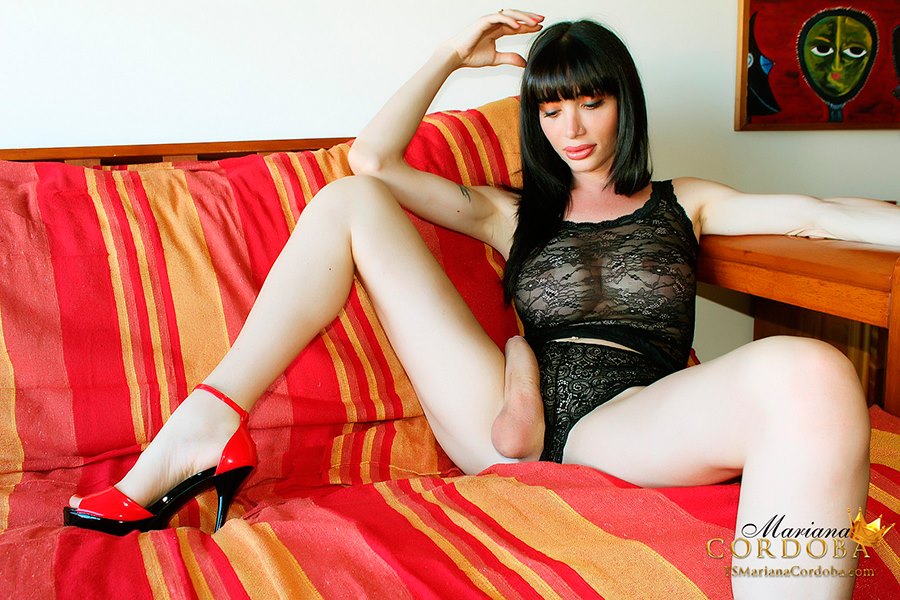 As you well know, Mariana Cordoba is hot. In every aspect of the word and getting the chance to watch her movies and also enjoy her photo sets is something that wont last forever. Click the image today and enjoy the rest of this set. Your going to love seeing that cock draped over her panties.
By the way. If you love the lingerie sets of hot trans girls then you can also check out more right here on this site. Take a look at Mariana Cordoba in Lingerie!