Take a look at this hot shot of Mariana Cordoba Up skirt in boots. Is this not one of the hottest photos you have ever seen?
Mariana was on a walk way over the highway and stopped to enjoy the view. The crossing was long and it was only her and a friend. She stopped to look at the scenery and her skirt was blowing in the wind and also showing her ass. Then when she leaned over the Up skirt in boots photo set was taken. Furthermore, She did not know at first because she was just looking at the view. But once she realized that she was being photoed she naturally did what she does best.
The Up Skirt in boots set was not really planned but it came out so hot and natural looking that you will love it. Mariana being the true professional that she is made sure to give you what you wanted to see and a lot more. She is hot and knows how to show the camera exactly what you love.
Click on the image below to check out more of this set right now.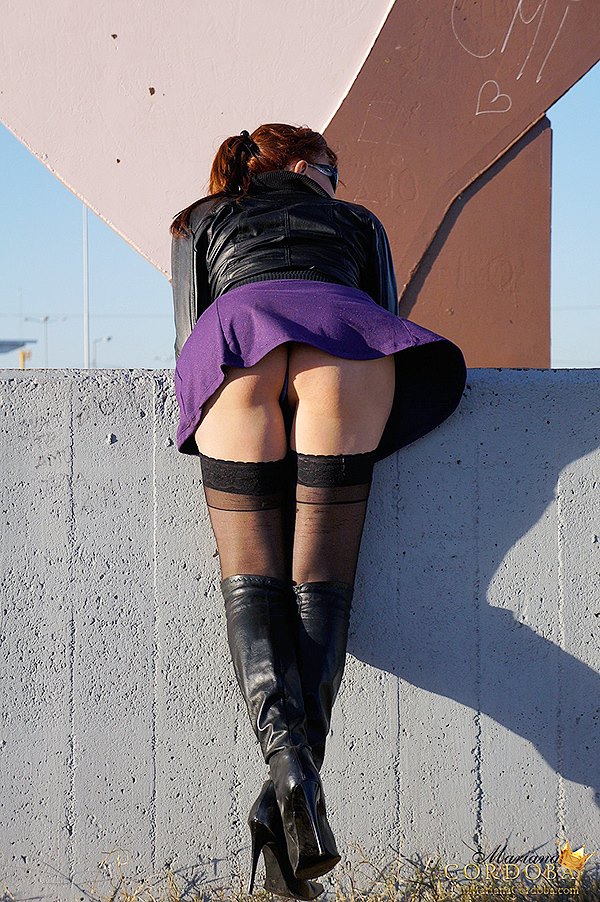 This set gets hot and yes you get to see her amazing cock. Just click on the image above or a text link to get started.