Trans Ice Cream cock.. errrr cone!  The other day I went for ice cream and the darn thing was so good and soooo cold that it made my big shecock shrivel! So that gave me the idea to show you guys what it looked like under my skirt and wrapped inside my sexy pantyhose…. By the way, did you notice I wasn't wearing any panties? bad, bad me! 🙂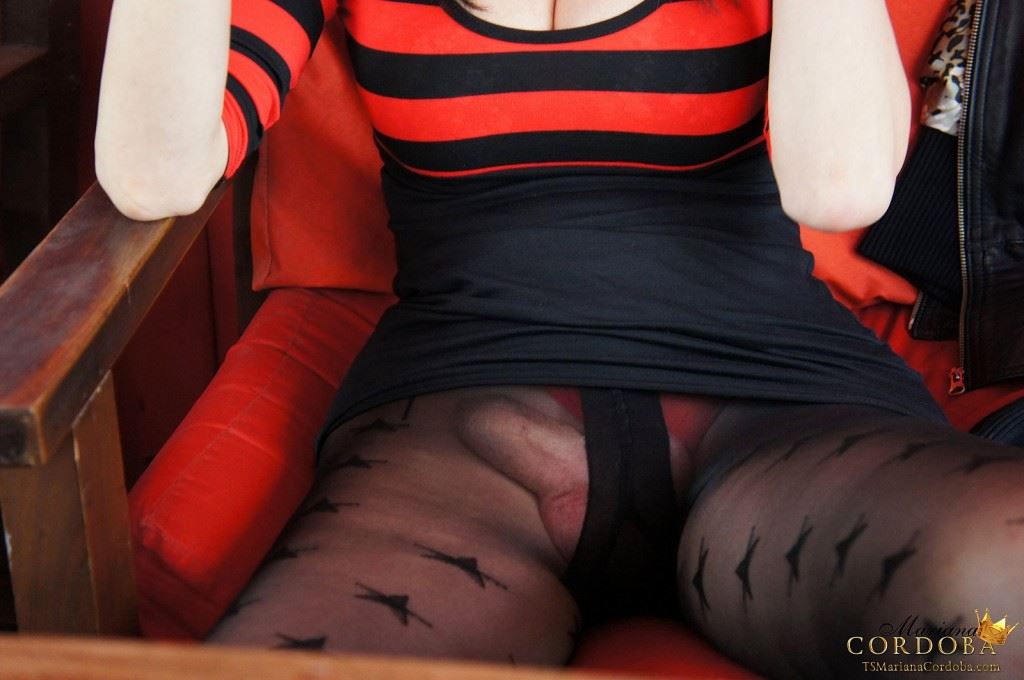 Come and take these pantyhose off of me and dip my cock in icecream. Then we truly have a Trans Ice Cream cock!
Otherwise you can also surf around for more sexy sample photos of me!