Huge trans cock!   Be careful on Halloween Nights! Bad things may happen. This is a TRUE STORY:
This evil witch came into this unsuspecting guy's bedroom on Halloween night, while he was asleep, did some kind of magic on his cock to make it hard. After stroking him, she then jerked off and came all over him. That poor guy woke up in the morning covered in cum, and had no idea what had happened!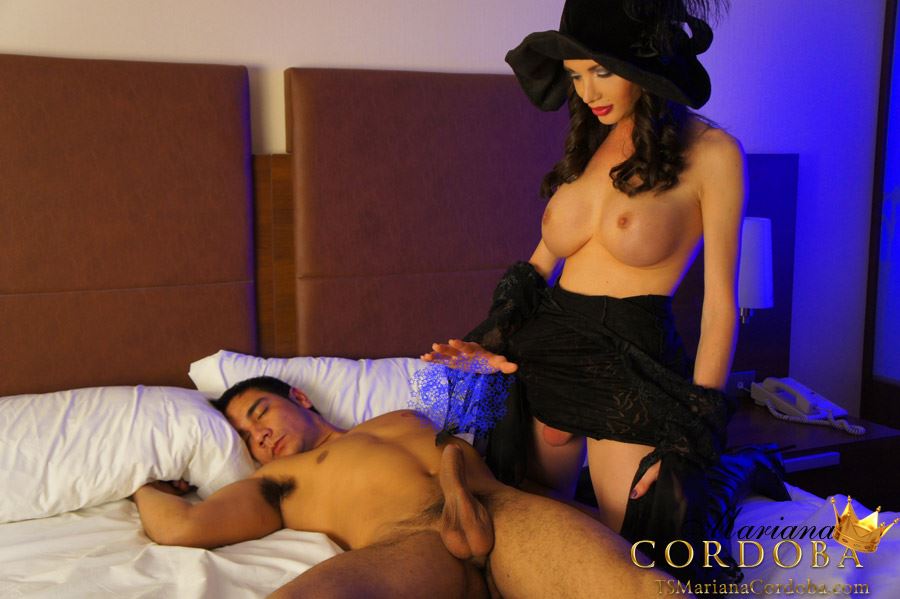 You all know as well as everyone else that a Huge trans cock is so bewitching that you would take one any day. Having it right there in front of you to stroke and caress. Kiss and suck on if you chose. Those cocks can make any man want to cum and the better looking the trans girl its attached to. The faster you will come.
Click the image above to see the movie.
Otherwise you can surf more samples right here on this website. Make sure to rate and also comment on the ones that you like. See more of Hung Trans Mariana Cordoba here.