Stroking Huge Shemale Cock!
Not Surprisingly, most of the requests I get are along the lines of……Mariana, Please make more videos of you stroking your huge shemale cock.  Well, that's easy enough….lol!
Take a look at the little sample movie below. I hope you love it.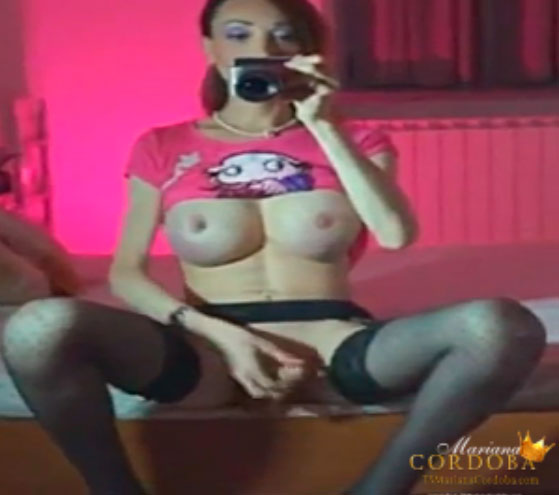 Considering I LOVE masturbating, this is one request I can do over and over without any problems.   Being a very enthusiastic exhibitionist makes scenes like this really exciting for me as my sexy cameraman is only inches from me.
My full balls are bouncing and soon I feel that tell-all build up of pleasure.  I enjoy the taste of my own cum and I leaned forward to get a drop or two on my tongue as I started to orgasm.  Yes, I think I'll be doing more of these…hehe.
Also see more samples of my big cock right here!