When you see a trans woman in stockings and panties, how does it make you feel? Can you instantly feel an ache in your chest and deep down in your balls? Or is that not quite enough to excite you? Most men say that stockings and panties are a turn on. In particular seeing a hot trans girl in a short skirt with stockings, high heels and some sort of tight or partially transparent top. Then being able to see flashes of panties as she moves.
So we want to know what you think! Post some comments below if you can rip your eyes away from the photo of Mariana Cordoba posing with her legs open and her huge cock showing. Yeah I know thats not fair but hey. Life is like that. Post comments or click a photo of a super hot trans woman with her legs open! Its your choice!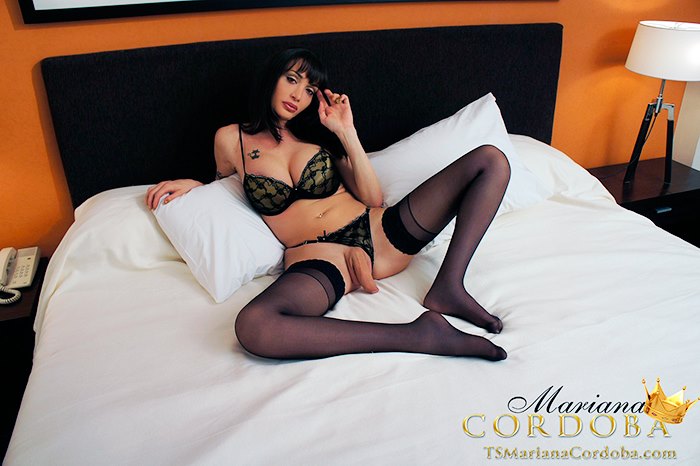 Now that you have seen the photo we know you need to see more. Getting those panties off of Mariana are priority number one and number two is getting that cock hard!
Dont miss out on seeing this photo set and also the movie of her doing just that. Each and ever movie she makes is with your pleasure in mind. So click right now!
Want to have a little fun? Check out how many men believe that Mariana is a Genetic woman! Shemale Or Girl?