I dont know about you but I find it hot when I see a girl in sexy black panties. Take a look for instance at the sexy black panties Mariana Cordoba has on in this photo set. Yeah the sexy black bra is a big help. But honestly, the panties are the focus and for a number of reasons. We all like sexy black panties like these and especially knowing what those panties are holding on a girl like Mariana Cordoba.
So now that I have you thinking about these sexy black panties and what they contain.. I also want you to think about how fun it would be to take them off of her. Can you just imagine it? You walk in and find Mariana Cordoba wearing this very tight black and white dress. Then, You can see that she has on a bra and panties. You start to kiss her and caress her body and then you finally peel the dress off. The sexy black panties and bra are next.
So how do you do that part? For me, I would lean in and kiss her and then reach around her body and unhook her bra. Then as I began to kneel down to remove her panties I would stop at her tits and suck on her nipples. Then down to slowly remove her panties and let her cock pop out in my face!
Sound like a hot plan to you? Click on the image below to see what happens!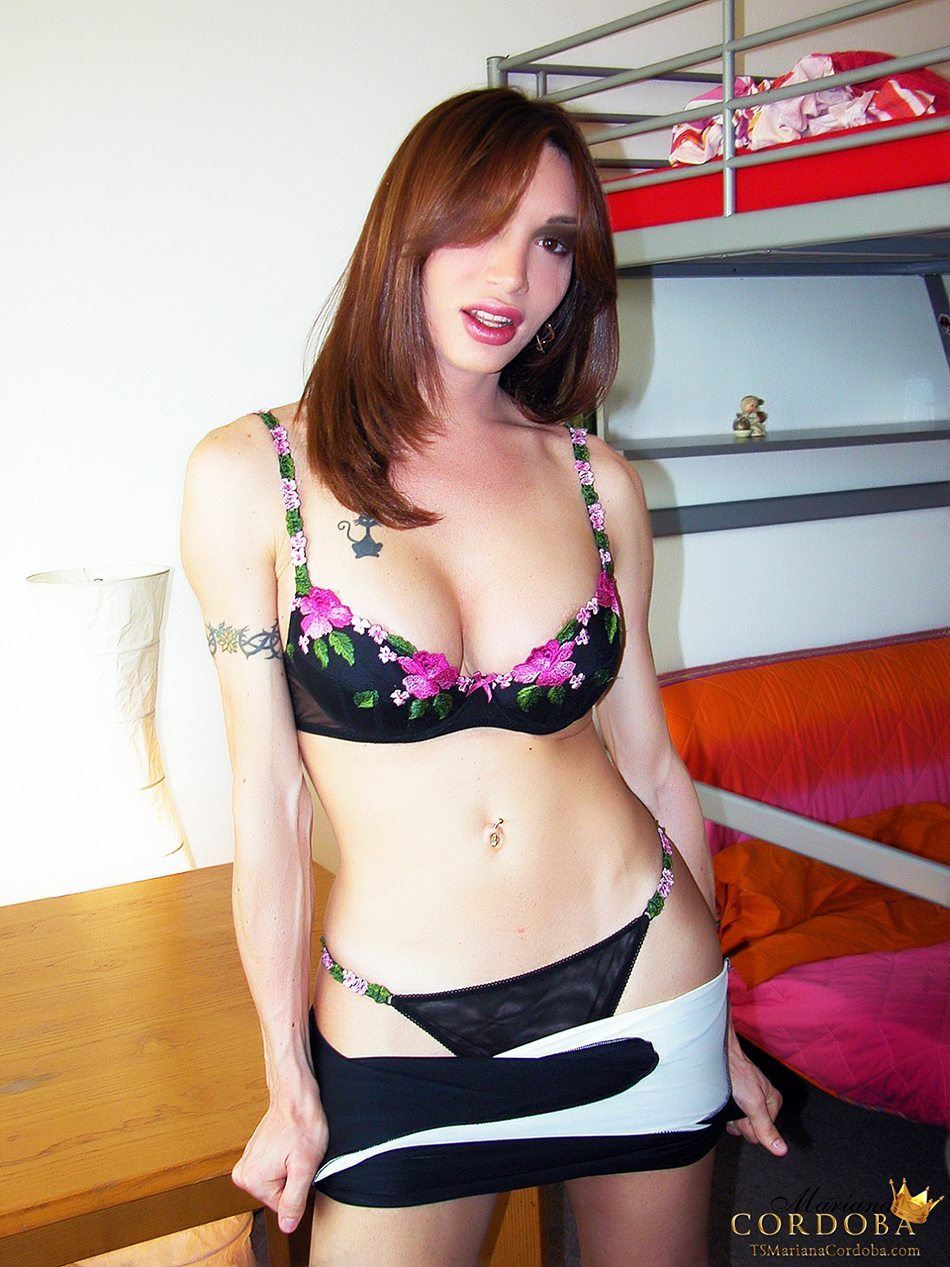 Do not miss out on seeing more of this photo set. As well as all the other photo sets and movies in the members area. All hot and all available to you 24/7. Click now.