Nude Sunbathing Shemale! How hot is that?
How would you like to watch me sunbathe nude while letting my cock hang loose and get a little bit of a tan. Come to think about it, my cock is now looking a little darker…..yum! dark shemale cock! If this is something that you want to watch, then you need to click. Click to watch and then sit back and watch your own cock get hard!  Its fun for both of us and you will love it as much as I do.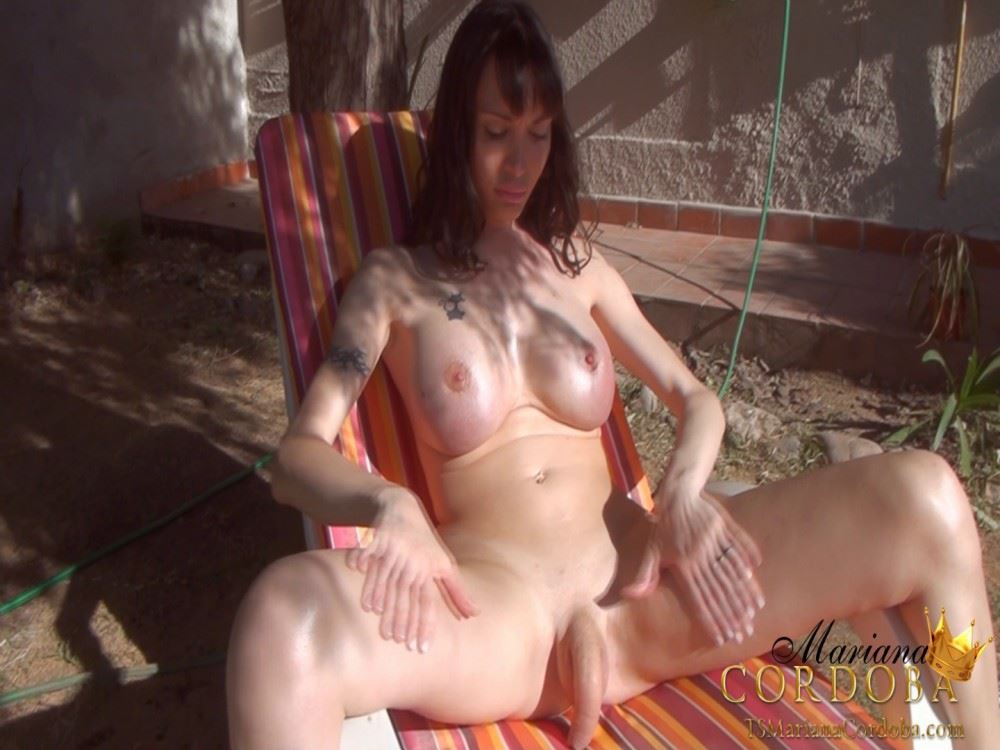 Also make sure to see the movie Nude Sunbathing Shemale in the members area of me putting the oil on that massive cock of mine! In case you did not notice that is a screen grab from the movie!