Seems that now days everyone is taking a naked selfie and posting it. But really we dont often get to see exactly what we want. However I came across this set and it was actually done before the naked selfie craze. And to me that makes it all the hotter. Yes we have a photo here that was self shot and 100% naked and the beauty in the image is none other than Mariana Cordoba herself.
Mariana had just come home and wanted to grab a shower. Her roommate had left his camera in her room so she grabbed it on her way to the bath. Once in the bathroom she realized that the mirror was perfect for getting some hot naked photos for the fans she loves so much. So she stripped down and dropped that massive hanging swinging cock for you to look at and drool over. Lucky for you she also got those big trans tits out as well. So you get to see it all in this selfie photo.
Click on the image right now to see the rest of this set.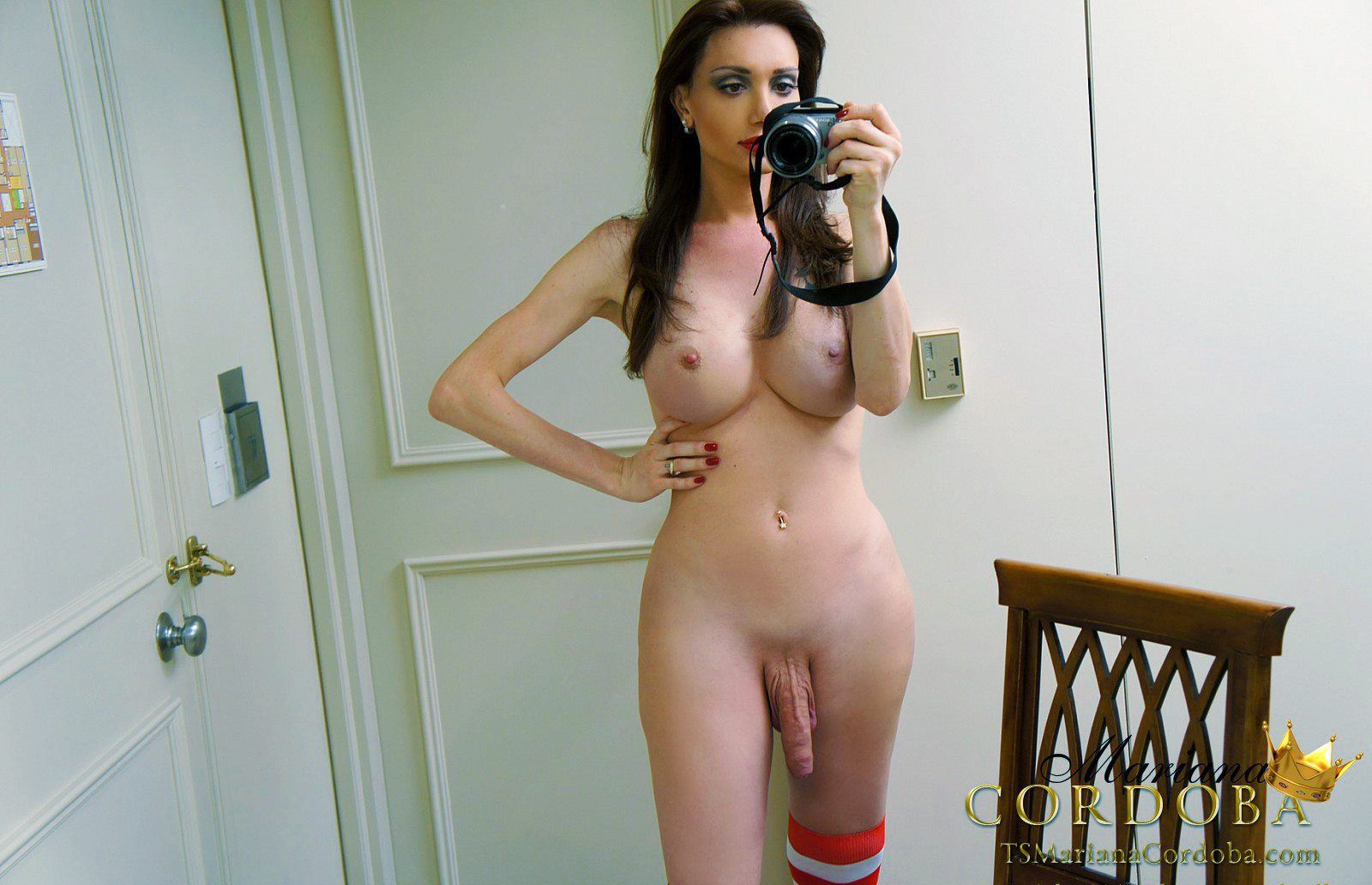 And yes guys. That cock always hangs that long when she is not erect. It is one of the biggest and sexiest trans girl cocks you will ever see.