Mariana Cordoba sucking cock!
Here is a photo to give you a glance of what I just added to my members area this week. Lots of good sex and then some! This one Mariana Cordoba sucking cock is of course of me with the lucky guy of the month. Yes he was a fan and he was so hot to get together. His cock was hard from the minute he walked in the door.
But after some great cock sucking and some hardcore anal action he finally lost the erection. He explained that he had it for days in anticipation. You can clearly see his cock was throbbing and very red.  And then when the lipstick hit the head he was so ready to explode.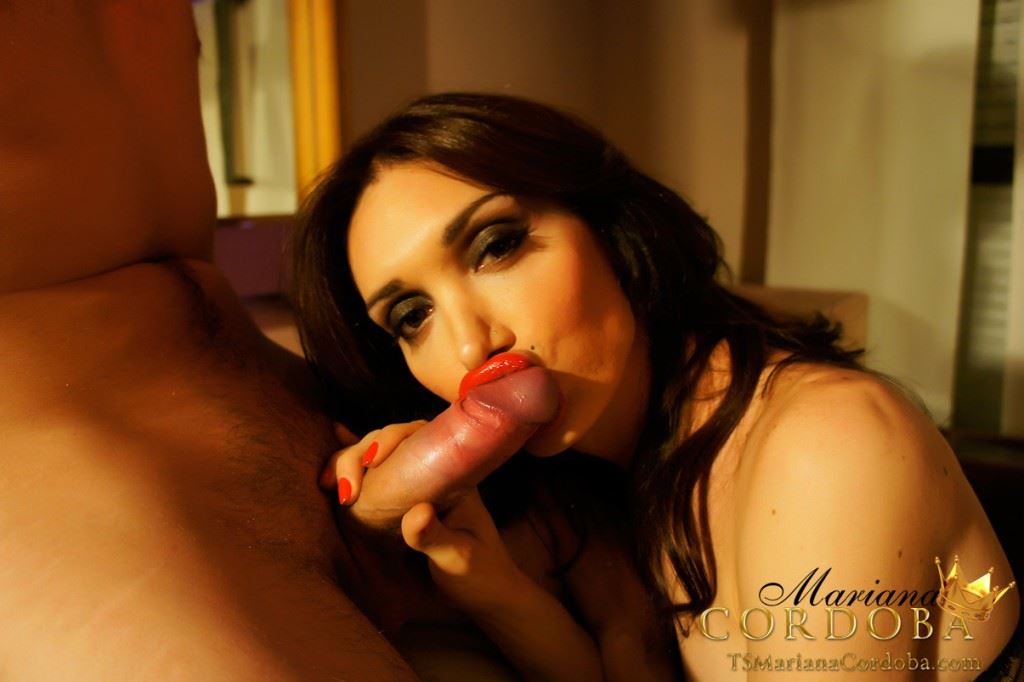 Click now to see the rest of this set. It is super hot and waiting for you. Do not miss this cock sucking action.
I hope you like it… Muah! Mariana Cordoba