Mariana Cordoba Selfie video!
Well, I took my own video camera out and doing some shemale POV style video of myself from different angles to see how it would look.  When I started stroking my already hard cock and filmed myself while looking down at it.
Some more video came from the reflection in the mirror etc.  The spontaneity of it was really exciting.  Also I did it just for some fun, but decided to make a little video and share it all with you.  Furthermore  I hope you like it and it gives a little insight as to who I am when things are loose and I'm just being myself.  I might do some more of these in the future.  What do you think? I call it the Mariana Cordoba Selfie video and you can easily see why. Now click the image below and watch the whole movie.
Watch what I do with the load of cum!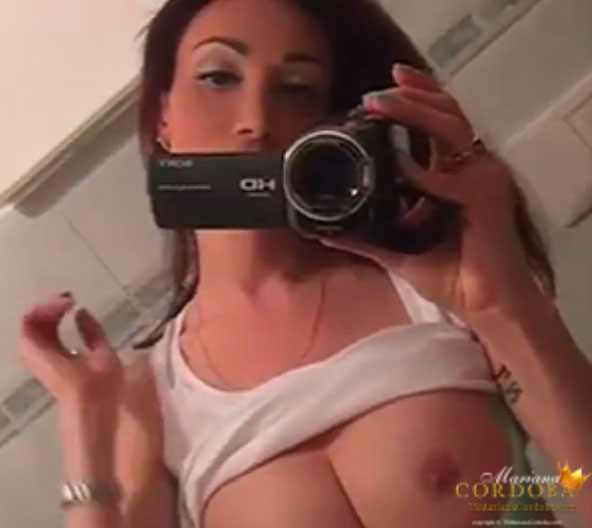 Do not miss this chance to see more of this movie. It was a lot of fun to film and you will love it.
Furthermore if you want to see more of my photo and movie clips here on this site. You can click this text link.  Mariana Cordoba's big cock photos.