Dont you wish that you were the guy in this photo? Mariana Cordoba ass fucked by any man makes him one of the luckiest men on the planet. Just imagine getting up behind her and getting to put your cock in that tight ass. Yeah I know. Dreams come true. Well this set actually has a story behind it so keep reading and see how this guy got so lucky.
Mariana was looking for a new place to live. She wanted a bigger house. This guy had is grandmothers for rent but Mariana was a little short on the deposit. So they worked out a deal. It ended in Mariana Cordoba ass fucked for rent money! But she also managed to get him to let her record it for the members area of her site. This was shot in the empty house before she moved in two days later.
She said she had to clean all the cum off the floor and a good amount of her own precum because the guy was able to work her prostate pretty good.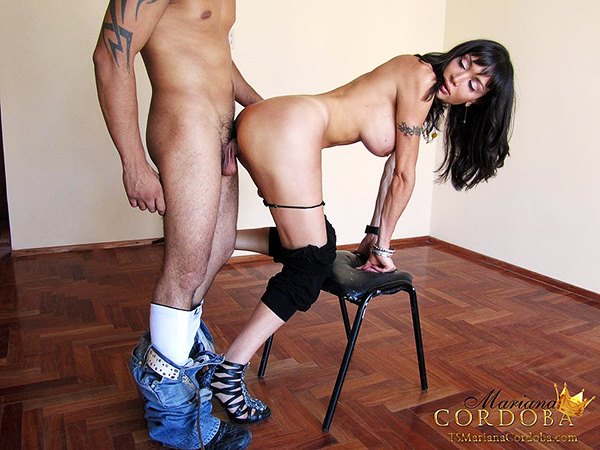 I think that had I been in the guys position I would have done exactly the same thing. Trading the cash for the ass. But I would have made it an on going thing. That way I got all the action I could. So sit back and enjoy Mariana Cordoba ass fucked.