Mariana Cordoba and Angeles Cid SEX!
It was mentioned earlier about a sex video with Angeles Cid. And lots of you guys have asked when it's coming and what it's about… well, obviously it's about sex 😉 But not just Angeles and Mariana. They actually got a guy involved so it's a shemale-guy threesome, with lots of swapping, sucking, fucking and cum shots.
And as expected the Mariana Cordoba and Angeles Cid SEX scene is super hot and needs to be watched over and over.  Take a look at the free sample scenes below and make sure to comment on the set here on this blog. Also rate and comment on the set in the members area after you see the whole movie.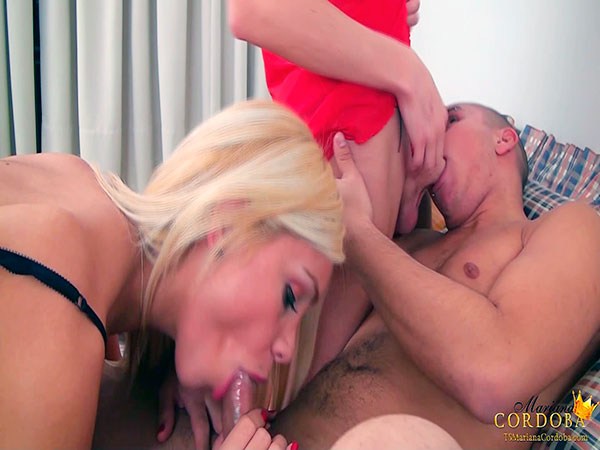 Also make sure to catch the video clip below.
The video is being uploaded to my server today, and I will post it on Monday. I'm going camping this weekend, so I won't be around the computer to add it to the system until Monday.