Huge Tranny Cock!
I have been in a lull since my last post and I'm sorry for that.  I've been a really busy girl.  I keep telling myself to get online and say hi to everyone and then something comes up and before I know it another day has passed and I didn't get online.  I'm going to be busy again the next upcoming months.
You will all be the first to know when I have new and fun things posted inside my members area.  I've included a nice picture or myself.  At least I think it's a nice one……pic that is.  Ok, my cock is nice too 😉
This set was done using this chair and just my lingerie. This is actually an older set but hot none the less. I simply started thinking about the gallons of cum that are shot onto keyboards, into napkins and on the floor every year. And I was wondering how many of those gallons are because of looking at my photos and videos of my Huge Tranny Cock.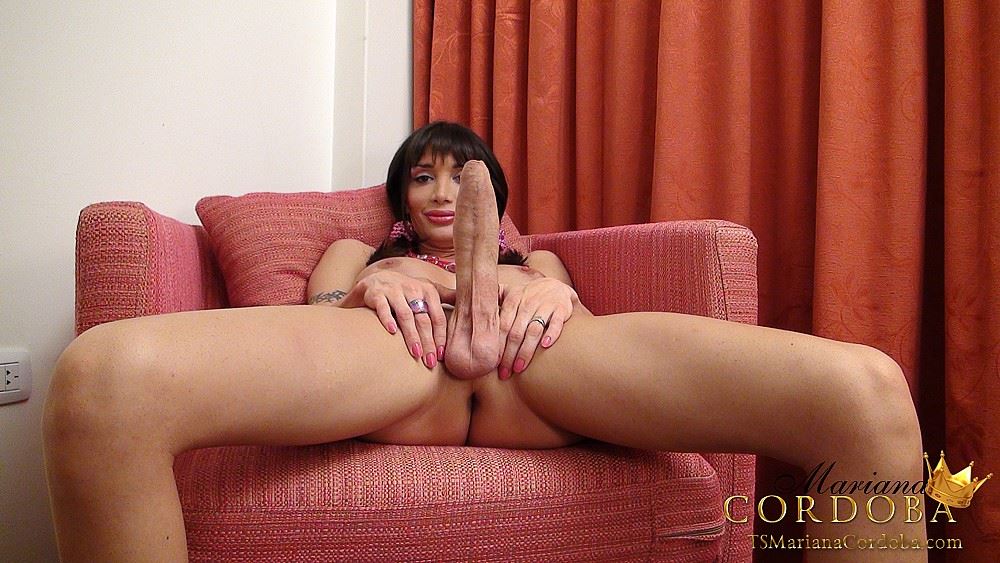 Did you note that you can also see my tight love hole in this photo. It looks a little on the fat side but if you just lube up the head and shaft of your cock. I am certain you would get deep inside.
Click the image above to see the rest of the set..Or you can also click a text link and join me.
Otherwise you can click here on this next link to see more of my Big tranny tits.