I am not even sure if that is what to call this. But it is what it is and that is a Double blowjob. As you can see Mariana Cordoba has two cocks in her mouth and that makes it a double to me. Not sure about you. But that is what we will call it here for simplicity.
Now for those of you that dont know. Mariana has a huge cock and yes you will get to see it in this movie. You will also get to see both guys sucking her huge cock. And you will get to watch her sucking each of theirs as well as both together. And all this started watching a movie at home on a Friday night. And you might want to make sure that your Friday night turns out just like this. So sit back right now and watch this movie and learn some double blowjob ideas. Make sure your next blowjob is just as hot.
You can click on the image below to join Mariana right now. Or you can watch the sample video clip below. Either way you are going to get hot. But only the whole movie in the members area will get you that release you so desire. Click right now!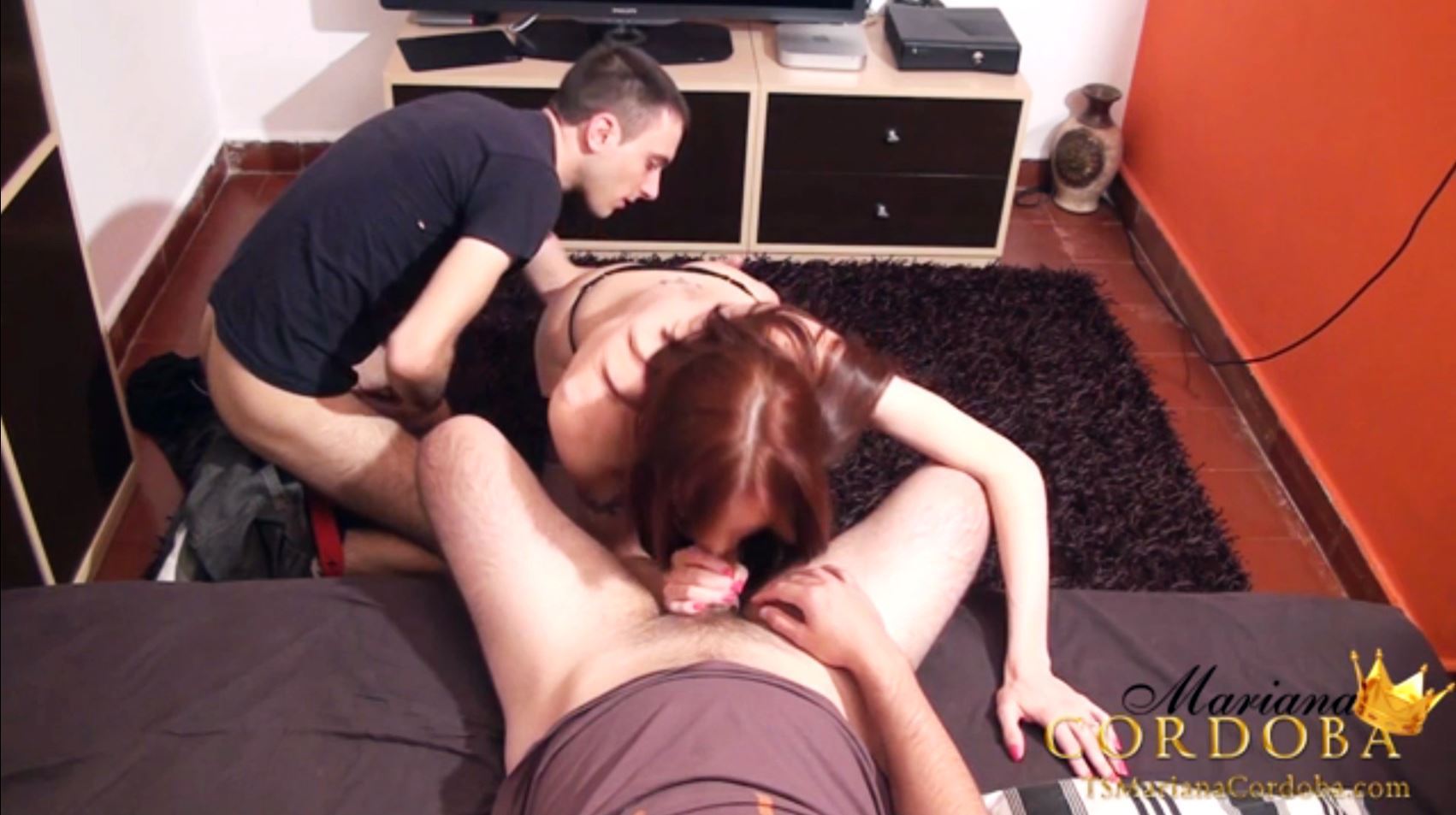 Now the video clip as promised.