Well you have heard of Puss in boots. But this is Cock in boots for obvious reasons. I am guessing that you realize you are on the blog of Mariana Cordoba. And you also know that she is known for having one of the biggest trans girl cocks ever. Furthermore that this trans girl cock is so big that it will often leave you drooling. Start drooling by clicking here.
Just taking a look at the photo below you will see where the cock in boots idea comes from. Marian like a lot of other trans girls loves to wear keen high boots. And she can never get enough of showing off in them. The boots and warm and comfortable and they look sexy as hell. Especially when the girl is wearing nothing else like the photo of Mariana in the image below. By the way if you click that image it will take you to her website where you can then click to join and get into her members area. Once there you can see the rest of this photo set and the movie as well.
This set is super hot and the cock in boots idea is amazing. So make sure to check out more of it right now. Click here.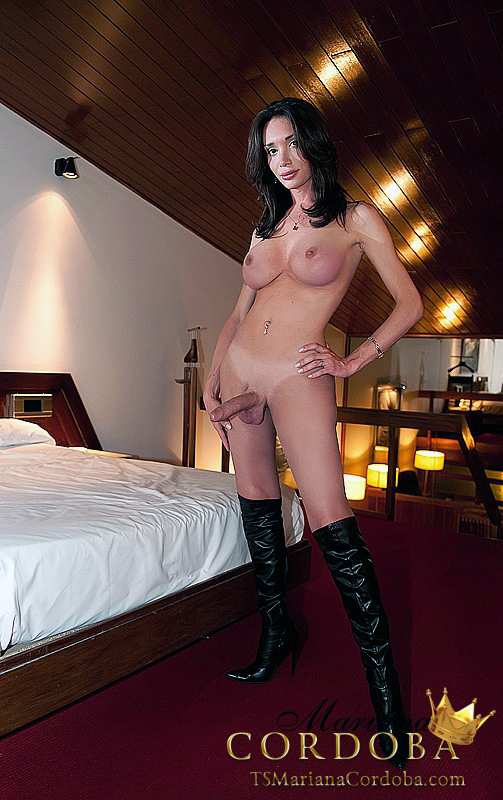 By the way guys. You can purchase some of your own Boots right here <---