Cock sucking tranny lips!
Honestly we should start our own make up line and call the sticky shiny lip stick, Cock sucking tranny lips. The lipstick Mariana has on in this set is the exact type I am talking about. It is a bit sticky and very shiny. For the camera it looks amazing.
However this Cock sucking tranny lips stick will make you stained with color like you can not believe. Its as hard to get off your cock as it is off the girls lips.  That is providing you want to remove it.
Now, who here is willing to give Mariana the same favor. Do not worry you dont need to wear the lipstick. But I know for certain she loves to have her thick slab of cock sucked.
I think after having Mariana Cordobas lips on my cock I would never wash again.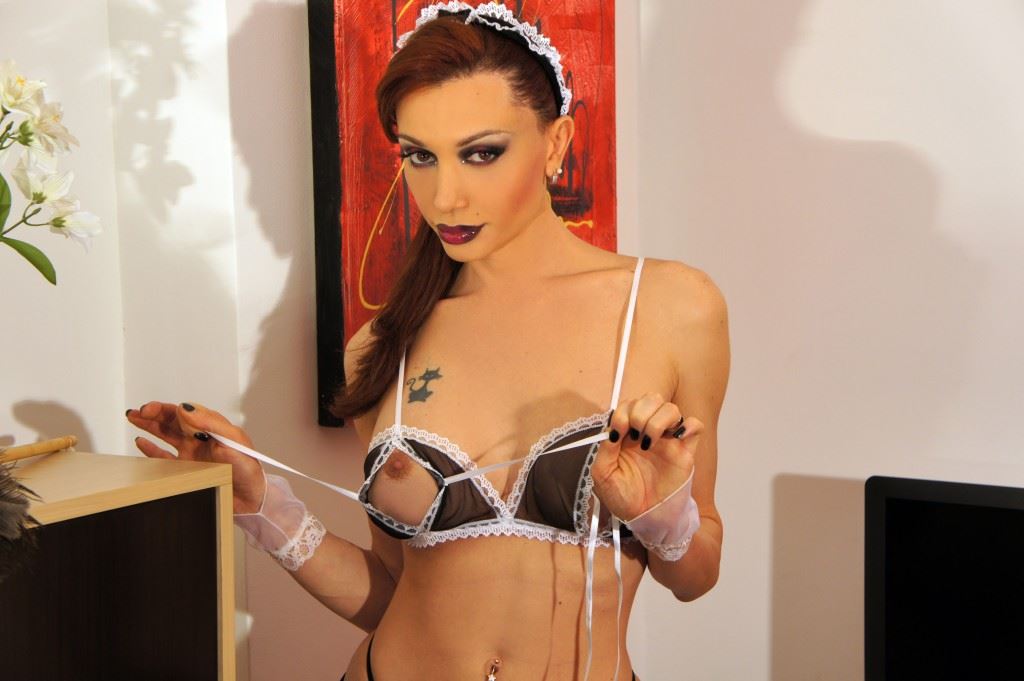 If you like this set and want to see more of those amazing lips. All you need to do is click the image. That will take you to the tour of her website.
Then once on the tour lick to join her members area and start enjoying the full length of this babes massive cock.
Otherwise if you feel the need you can keep surfing around on this site for more samples. Check Out the very Hung Mariana Cordoba.