Black Stockings Shemale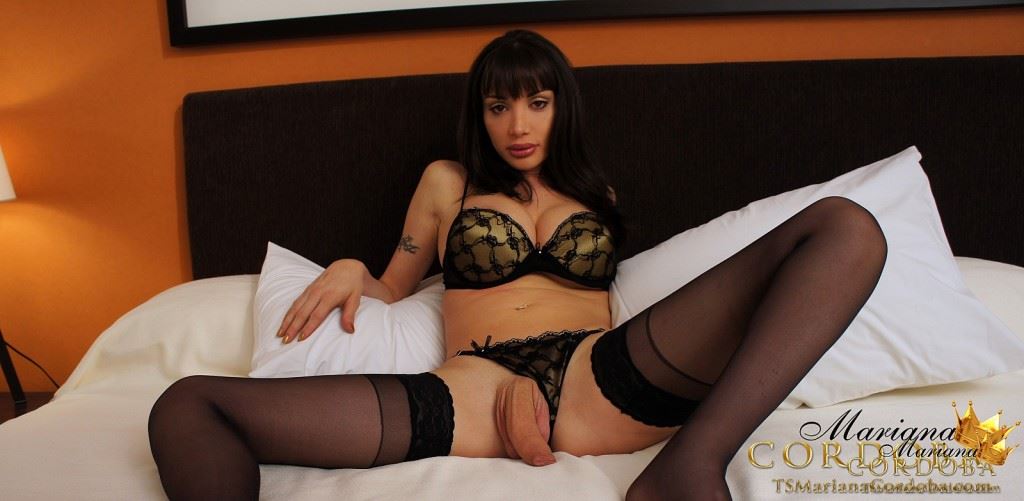 Black Stockings Shemale! Here's a photo from the latest update "Black Stockings". Mariana chose this picture specifically because  her cock wasn't hard! And she also knew you guys have been dying to see her without an erection 🙂 Yes, her cock does get HARD in this set, and she puts it to good use, so come on in a see the whole photo set!
Honestly this black stockings shemale set is amazing. And as you can see her cock really is huge. Its just laying there un-stimulated and even that causes us to come up with ideas about getting her hard.
What would be your first action if you found Mariana like this? What would you do to get her hard. To make her hot and make that massive cock stand up? Think about it and share below if you feel like it. The other fans that see this post would love to hear and know your ideas.