Biggest tranny cock? Yes! Mariana Cordoba has it! The question has come up many times. Does she have the Biggest Tranny cock? And the answer is yes.
Just take a look. Its not only about the length but also the girth and this one is massive. Mariana has it and we all want to get our hands on it. Also our mouths and some of us our asses! Can you imagine swallowing that massive cock? Further more could you imagine sitting on it?
If that sort of thing turns you on and we are sure that it does. Then you need to see more of this set and the hardcore movies in the members area. Super hot and going to make you explode.
Click here to join right now and see more.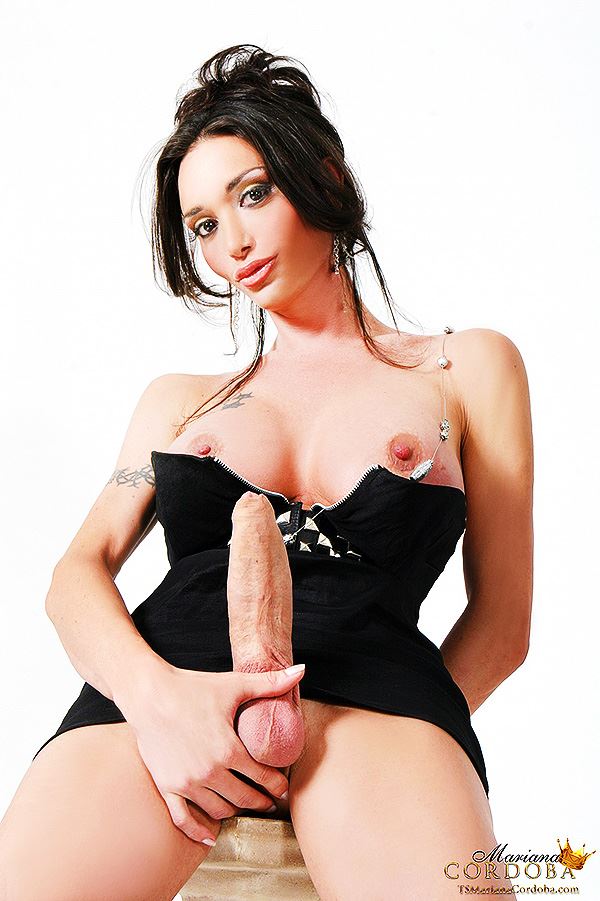 Also remember that Mariana Cordoba is a porn star and she knows hot to use that massive tool. So your tight little ass might just get destroyed by it. Ok. So now its decision time. Do you click or wank to this limited photo? Do you check out all the movies in her members area? The best guess and idea is to join her right now. So click the iamge.
Click here to join the members area.
Or you can also click here and surf other samples on this site.