Big thick shecock !
I love this set of pictures. Not only did Mariana come out pretty but also her shecock did as well. And as you can clearly see, its a Big thick shecock!
It is so funny that Mariana can actually lick her own dick. She does it now and then and has a great time, just the her and her cock together, no one else.
Maybe that's why she is still alone, 'cuz she dont need to hug it afterwards, or chat with it. Only  just have to kiss it, pet it, and that's it. Immediately it will arise and make the rest easy. Stroking it and caressing her balls. She thinks about you sitting there and watching her. As the milk starts to come out with each upstroke! Just the pre milk.  Mairana is holding her huge load to shoot across your face and also your ass.
Check out her long cock showing from behind and how hard it is.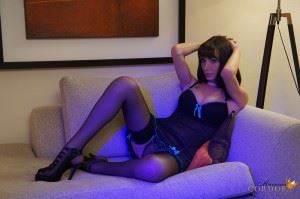 Do not forget that Mariana also has a movie samples here on this blog. So click to see right now and watch my big cock get hard!
Do not miss this chance to see so much more of Mariana and that big cock.