What I deal I got. The owner of the apartment wanted to take the rent out of my tranny ass! I was more than willing to let him. He kept looking at me while we were talking and at one point in our conversation, I noticed his cock twitching in his pants! So I decided to try something. I squeezed my big tits together and then let him know I may not have all the rent money in my pocket. He smiled and asked me what I did have in my pocket?
I told him it might be more than he was willing to deal with. He looked me in the eye, grabbed my crotch to slide his hand along my hardneing shaft and told me he was just fine with my love tool and that we could take some of the rent right out of my tight round tranny ass!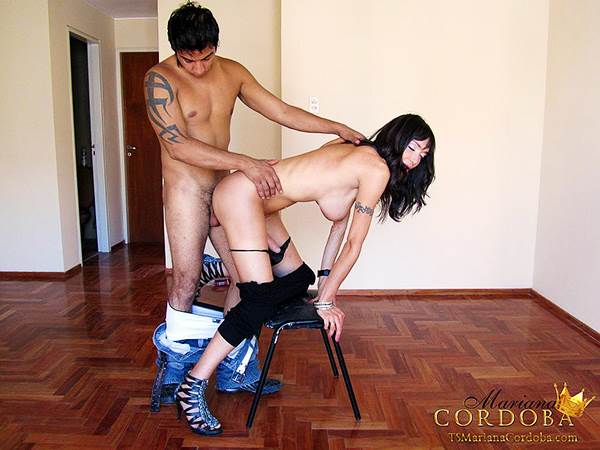 He showed me around the rest of the apartment and then when we walked back into the living room he announced that this was his favorite place in the apartment. He said its the best place to fuck because of the view out the windows as well as the sounds that bounce off the wall. Then before I knew it he got in front of me and started pulling my cock out of my pants. So naturally I went to work on getting his cock out as well. What he wanted was my tranny ass. I was of course more than willing to give it to him.
I can never get enough of a hard cock in my ass. And any man that wants to play with my tranny cock is more than welcome.
Take a few minutes to get into my members area right now and watch the video from this photo. Its a good one and we both end up getting what we want. His cock in my tranny ass!