Who here likes Tranny lesbian action other than us? No, Come on guys, Raise your hand. If not your hand your cock. And also make sure to post a comment about this. Personally we love it. Finding a hot sexy tranny that wants to have some hot lesbian action with a tranny like Mariana is a real turn on.
It also makes her want to fuck. Once she gets her big cock working she cant wait to get into some tight ass and normally she can find almost anyone with a tight ass.
A tranny lesbian is the best. They love to suck cock they love to eat ass and have both done to them as well. Once you get the other tranny hot, the action usually picks up nice and both ass holes get slammed! And very well and hard and deep.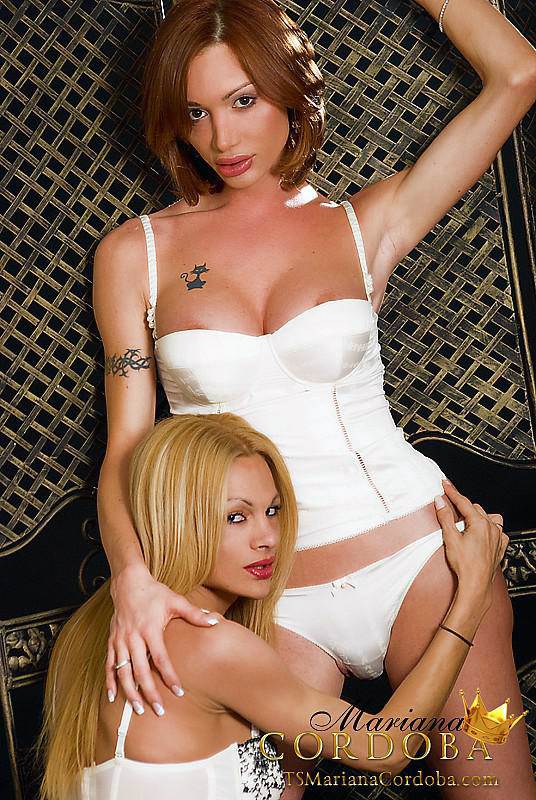 So now that Mariana has this amazing hot and sexy tranny, she is going to take her big cock. Get it nice and hard and then sink it deep into her tight little tranny ass hole and make her squeel in delight.
We love watching the expressions on the sexy trannys face as her cock goes in. They know Mariana has a big cock, but the tranny lesbian action promised makes them want it! And need it and even when it hurts them really bad! They find it to be a major turn on having her cock buried deep inside them pulsing with the beat of Mariana's heart and eventually her cum when its ready to explode.
Dont miss this amazing photo set and all of my videos. Mariana also has videos with other famous tranny pornstars and other women as well as men and threesomes and plenty to keep you busy. So get your member ship right now and start stroking and enjoying! Click Here!