Asking this honestly of you guys. Have you ever seen a more beautiful trans girl erection? For that matter have you ever seen a bigger one? We all know that Mariana Cordoba has one of the biggest trans girl cocks ever and as you can see. Its clearly amazing to look at. Even when Mariana Cordoba is soft and her cock is hanging down. Well its still damn impressive to see. In fact so impressive that most men can not wait to get their hands on it. No matter weather they are more active or passive they just want that massive trans girl erection to play with.
Honestly, can you blame them? Can you imagine waking up in the morning and Mariana has morning wood? Picture it. You are laying in bed. She is next to you laying face down. As you roll to your side you reach over and caress her ass. She stirs, looks at you and smiles. Then rolls onto her back and you find this massive trans girl erection? Now reach down, take it in your hand and start to stroke. Then lean over and start sucking on her nipples at the same time as your hand strokes that massive love rod.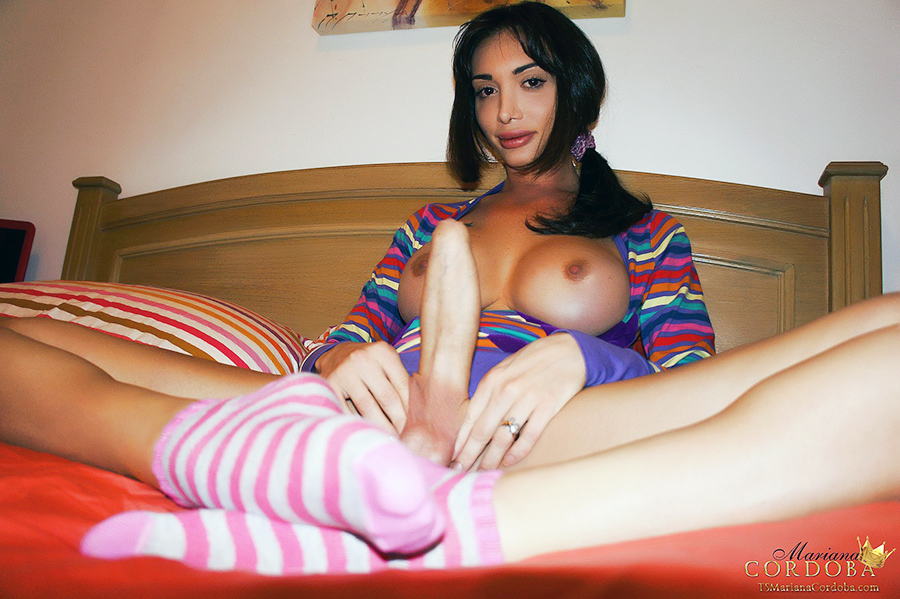 How hot would this morning be if you woke up that way!