How would you like to touch those spread legs? Can you imagine finding Mariana sitting like this? I can just imagine seeing her. Yes its a pose. But it is 100% hot and I dont think any man can resist those spread legs. Just look at the creamy thighs. And knowing what is hidden under her skirt is the real treat. Just knowing that just under the skirt is a monster cock that loves to be held and stroked.
How hot would it be to get her cock hard and watch it raise up and push her skirt up. Holding it up while her cock sways back and forth from the throbbing. Then you walk up to her spread legs. Reach down and gently take the head of her cock into your oiled hand. With your hand just a little tight you force it down over the head like her cock is penetrating an ass. Then up and down and in and out of your hand. Watch her big tits heaving as she gets more and more excited. You can feel the throbbing of her love rod in you hand.
Click the image right now.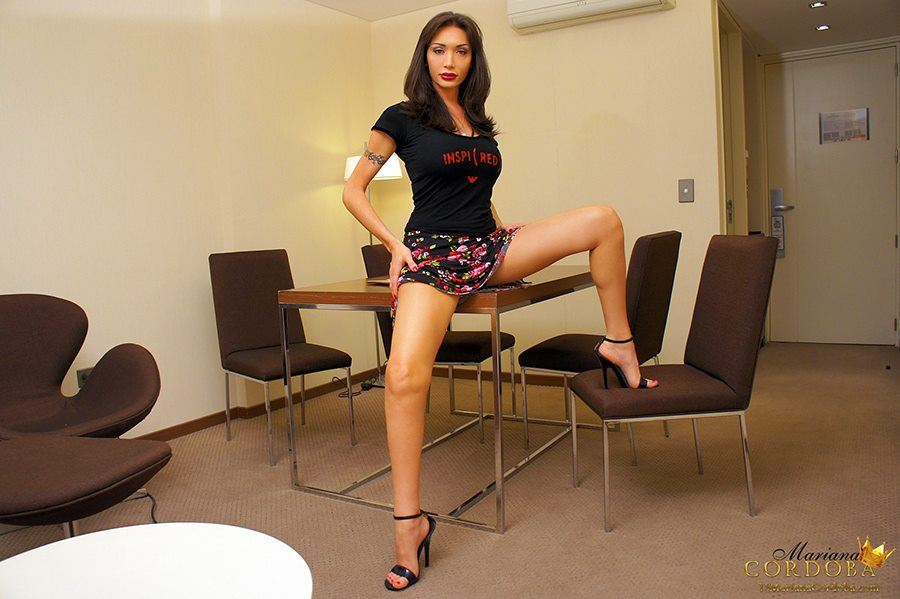 Do not miss out on watching her as her cock grows stiff and her creamy thighs quiver from excitement.