Sexy Blonde Shemale Sucking
I don't think it's a surprise that Mariana's favorite blonde shemale lover happens to be Ana Mancini.  She just LOVES her!  She is so kinky and her mouth is like velvet on Mariana's shecock.
Take a look at the video clip below of Sexy Blonde Shemale Sucking that massive cock and you will see why she is her favorite.
She was visting Marian during Easter and they decided to make some hot videos while she was around. She stayed at the condo for the 5 days, and they were all pretty wild!  This is a short clip of both of girls sucking each other.  They both love oral sex and having their cocks sucked by each other was such a turn on.  Of course, Mariana got just as horny while  sucking her as well. They made a few more that are on Mariana's site, and there are more teasers to come. Keep watching and reading on this site!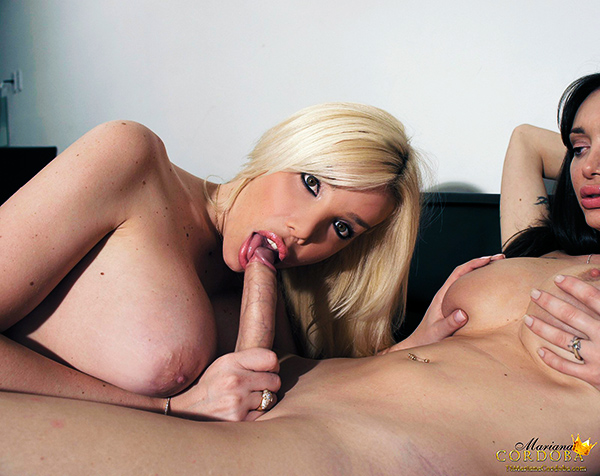 Click here to join Ana Mancinin now!