Pantyhose cock and Mariana Cordoba! And yes you can bet your ass she has something to hide in those pantyhose! Also when it comes to Mariana Cordoba, above the pantyhose cock and all, you have a big set of tits.
The perfect woman that has her own massive cock and loves to use it on a tight ass hole.
Also she loves to take it up hers. So, big or small if your cock is hard Mariana Cordoba wants to play with you.
Just so that you know Mariana was actually sitting in the icecream shop and taking these phtoos. Her cock started getting hard so she pulled up her skirt to show it off. Can you imagine having slipped a foot under the table and played with her enormous cock? How hard it would have been?  She probably would have had to shoot her load before she could get it to go down.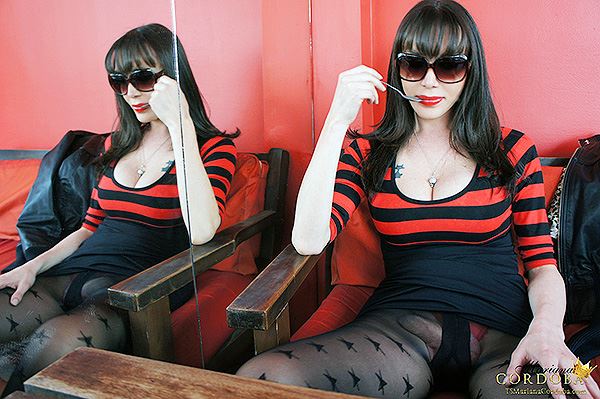 Now that you have enjoyed this image, Check out the members area.
Or click here and check out other posts of Mariana.