Panties and Stockings with a Huge cock! Mariana Cordoba sure knows how to dress sexy! And in Panties and Stockings with her massive cock tucked in! She looks more like a woman than most women do. And also tasty as hell.
Mariana has a tendency to play dress up to get your cock hard and weather its in panties or in stockings your going to want to fuck her silly. And once she gets that cock out your going to want her to fuck you silly. As you can see the panties she has on can barely contain that huge cock. And the instant you touch her its going to escape and ask for affection as well. So once it pops out make sure to give it a kiss and a stroke to really heat things up.
Click on the image below to see the rest of the set!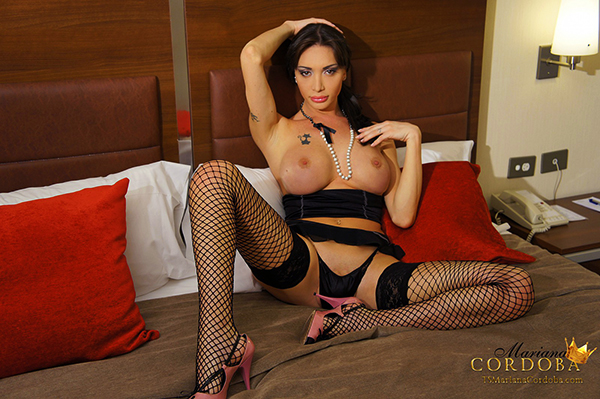 But dont masturbate yet and cum wait until you see the movie. Click and join right now so that we can cum together as you watch this movie. So hot when a man does that for me. Then make sure and post a comment about your experience.