Naked Trans outdoors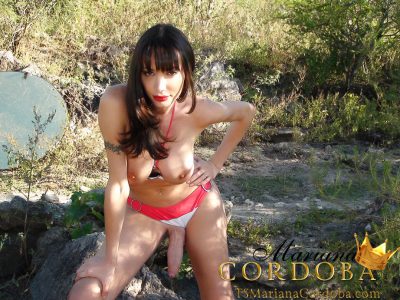 Naked Trans outdoors!  Oh, how I love the outdoors and I get very horny when I do photos! So I added something extra to this sexy photo shoot.  Yes guys this shoot also has a nice video to go along with it. Shot separately but still as hot.  Once I was done posing, I grabbed my cock and sat down on a very hot but big rock.  No the irony was not lost on me that I was also hard as a rock and just needed to make my self cum to release that pressure. I am certain that you understand that ache in your cock and balls.
So I sat there in the warm sun and the fresh breeze and stroked my huge piece of love machine. I took my time doing it and made sure that I stretched out my balls as much as I could to extend the time before I shot my load. Finally at the end I could not hold it in so I creamed the big stone I was sitting on.
Click now to check out the movie so you can watch the action!
Naked Outdoors
Do not miss out on this chance to see more of me naked in the sun!