Masturbating outdoors!
Well as with everyone on the planet it was Laundry day and Mariana had to hang out a few dedicates. They need to dry outdoors rather than in a dryer. What she did not plan for is how easy it would be for her cute little dress shirt to slip up and show the whole neighborhood her ass.
And then to make things worse Marianas Cock got hard. And that is something that is huge and hard to hide. So rather than move back towards her house, she chose to stroke off right there.
Click to see this massive cock of hers  and the Masturbating outdoors scene right now. Mariana's cock is laid out over the drying rack and you wont believe how big that thing is.
Click now to see this amazing trans cock outdoors.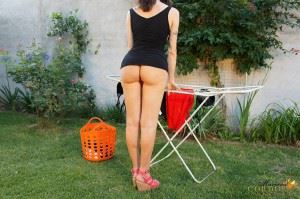 Otherwise you can also see more samples here. Much smaller and lower quality, but they will give you a sense of what you are in store for with your membership. See Mariana Cordoba hardcore.
Click right now on the image above.