Mariana Cordoba Sucked off.
And in the bathroom none the less. 🙂 Mariana had to pee pee and went in and and her friend that was visiting from next door followed her in. Because of this we have Mariana Cordoba Sucked off Video!
He never let her get very far other than sitting down when he grabbed her cock and pulled it up to suck her off. She decided to add all the pleasure she could and made him suck her big balls as well. And wow what a feeling. Just sit back and watch the Mariana Cordoba sucked off video and see for your self. The way the guy works her long hard pole is only to make her cum. He is not messing around. This guy wanted her cream shot right into his mouth and on his face!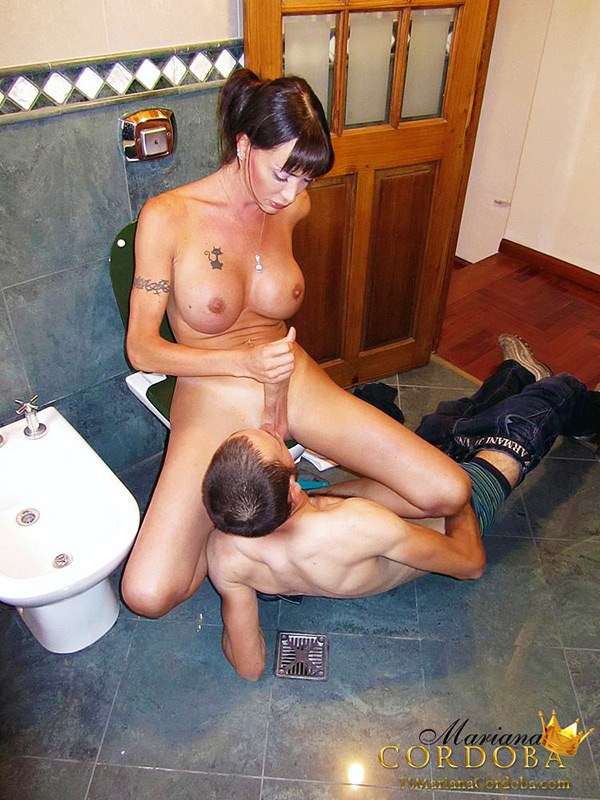 Mariana loves getting her cock and balls sucked off and will take it any time any place and if your feeling frisky and want to slip a finger or 3 in her ass, she is more than willing to allow it. Just dont stop Sucking her off!
Check out the rest of this photo set only in the members area! Click here NOW to suck Mariana off!
Do not forget that there are plenty of hot samples of her big tits and big cock. Click now to see then here. Lower quality and smaller size but still enjoyable.