There are some things in life that are just not equal. Some of them are also just unfair. However some of those things also have a golden lining. Lets take a look at this Mariana Cordoba Cock compare photo and talk about it. Because this is one of those things that meets all the criteria above.
It seems obvious to me but I will point it out anyway. The bigger cock in this compare photo is Mariana Cordoba. The smaller one is a fan. Who in his own right is sporting 9.5 iches and someone hung compared to a lot of men. However when its a Mariana Cordoba Cock Compare he seems downright small. And that is what I meant by unfair. However the golden lining here is that you get to play with Mariana Cordobas cock.
Now sitting there in your char. At home or work. Where ever you are. What do you think when looking at this photo. Is this Mariana Cordoba cock compare a good one? And how does it make you feel seeing a cock so big compared to a normal size cock?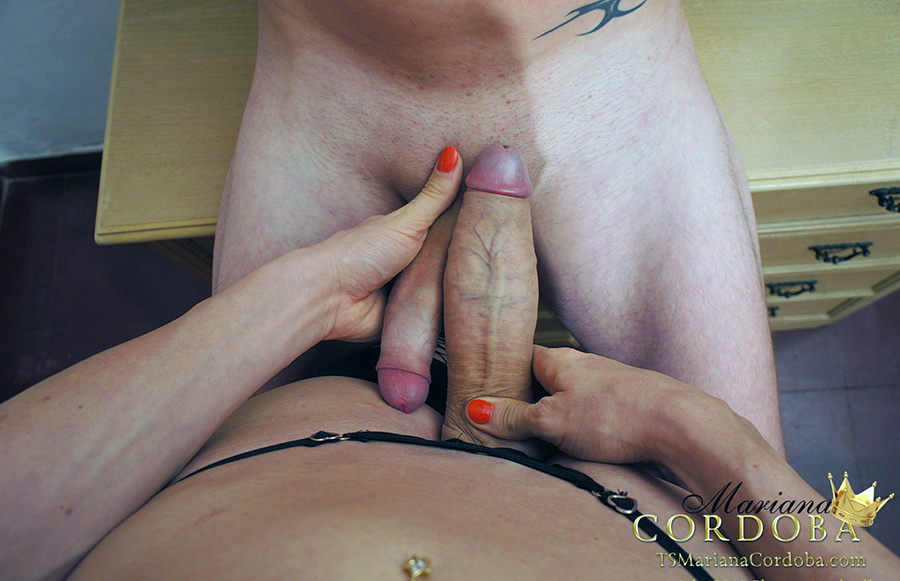 You also might want to ask yourself. How would you feel doing this? How would yours look next to hers? And if you had hers right there. What would you do?
Make sure to comment here on the blog and then also in the members area. Keep in mind that the members area is very exclusive and has lots for you to enjoy. From the amazing photo sets to the movies and even a few or Mariana's friends. Take a look right now so that you do not miss out on anything!