Long Tranny Cock with Mariana Cordoba! Sitting outdoors and posing can be a lot of fun. Especially when you have a long tranny cock like this and it touches the floor when sitting down. As you can see in the photo below of Mariana Cordoba she is as sexy as hell and has one of the longest cocks. And when her cock is hard its 3 times the size of the photo.
Honestly this is a cock that you need to see right now. She is going to play with it in this set and get it big and hard for you. That way you get a preview of what you wanted to see in the first place. Just imagine if you could be the one to stoke it to complete erection.
Don't miss out on seeing more of this amazing cock and also the hot body its a part of. Click the image to check out the tour of her website! She is also going to free those big and beautiful juicy trans girl tits of hers. So that you can play with them as well.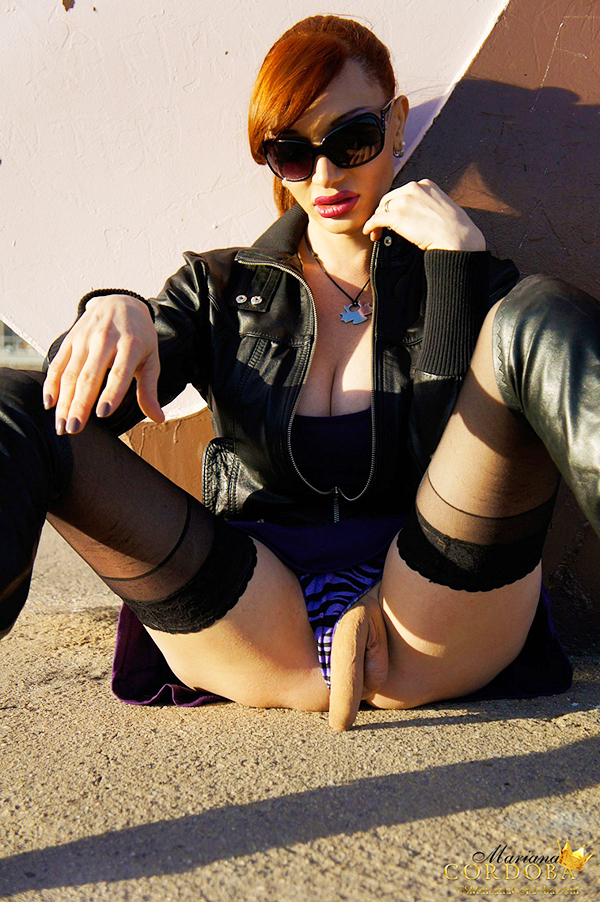 When your in the members area and also here on this blog please rate the photos and videos and also comment.