Hung trans in a Bikini!
Hey guys check out my sexy Bikini. Yeah I know its an old photo but I think that sexy bikini looked amazing on me. But I did need that sun desperately at the time right? Don't you find it amazing at how well I can hide my big thick and juicy cock in that Bikini bottom? Take a close look!
Also remember that there is a huge cock that needs to be hidden. So if you guys want to buy me a bikini take that into account. Just look at this Hung trans in a Bikini set to see what I mean.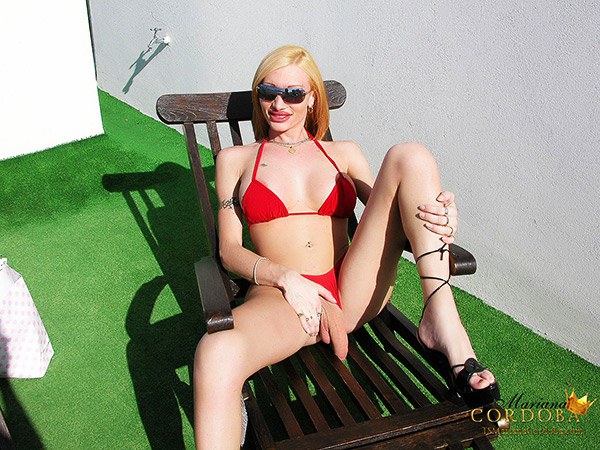 If you want to see the image full size as well as the rest of the set, you can do so in my members area of my website. Join me now to get off with me!