Hung Tranny Cock Compare! With Mariana Cordoba? Sad to say but there is honestly no comparison! Hands down Mariana Cordobas cock wins! A Hung Tranny Cock Compare with Mariana is just a one sided thing. Nothing is that big, that hard or sexy!
Just take a look at the photo below and you will see what we are talking about. This set of course is more than just the compare. It gets into some hot action so make sure to check that out.
Also she has a set of massive tits and a mouth that can suck you dry! Another thing is her ass. Wow its tight and hot and ready for a good fucking! Mariana is the all around perfect trans girl with all the right parts. She also is super sexy and sensual. That makes her one of the hottest trans girls you will ever see online.
Click here right now to see the rest of this set and also the videos.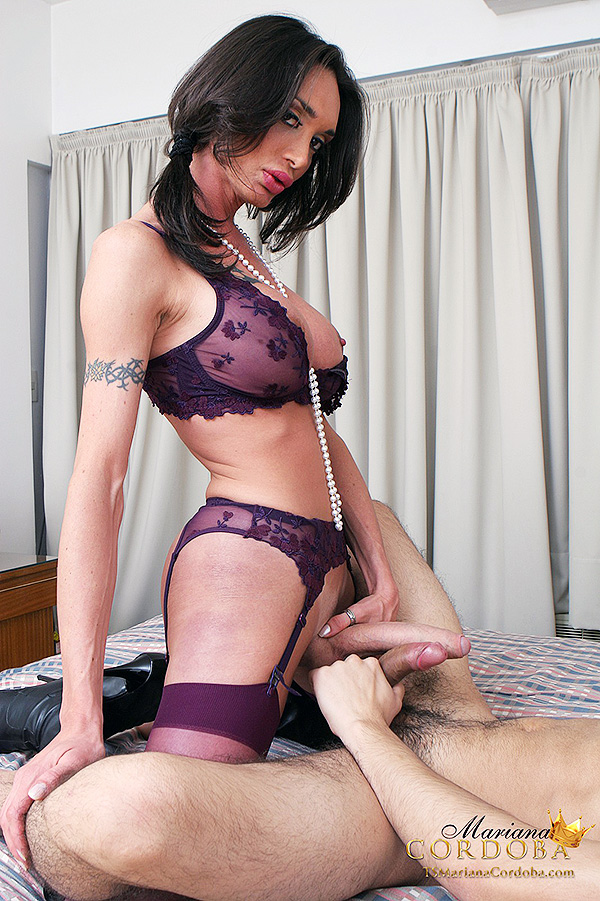 If you love the look of lingerie on a trans girl then Mariana is going to be one for you. She has tons of sexy lingerie and panties and she loves to wear them.
Or you can click here to check out other samples of sets from Marianas members area!