This is a fantasy video I have wanted to do for a while.  I LOVE hardcore shemale anal sex with a good hard cock that can fill me up full.  A few years ago I was looking for a new apartment.  The apartment manager who showed up to guide me turned out to be so freaking hot!  I barely heard a word he was saying on my tour as I was fixated on his fantastic chest and butt.  My bulge was very noticeable I will add.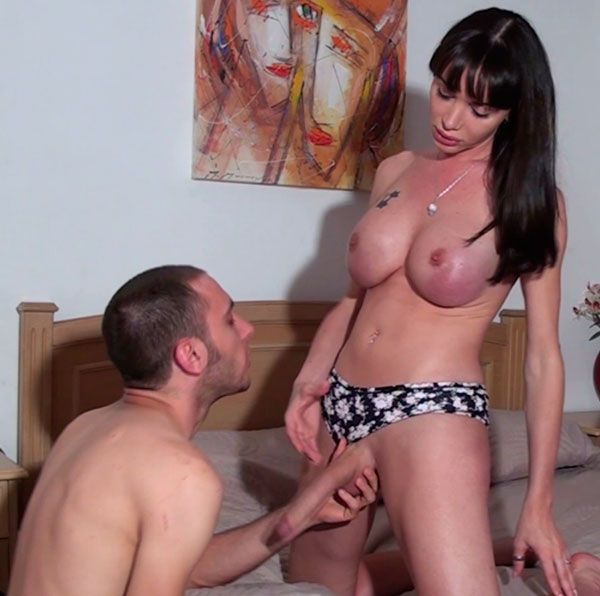 He didn't seem to notice, or at least was polite if he did.  From that day on I've wanted to re-create that scenario.  I finally got my chance when I found a young stud that looked very much like the apartment manager.  What happens next is all part of what would have taken place if my fantasy had come true that day. Do not miss out on this set, Hardcore Shemale Anal Sex!
If you want to see the hard core part you need to click through to my website. Or I might have one or two other photos on this blog for you to see. But the movie and main photo set is inside my members area.
Free Sample Photos of me in Lingerie!