Hardbody outdoors.
What a dream it is to see this amazing hardbody outdoors. For anyone that does not know, this is Mariana Cordoba and it is her body we are referring to. We fully understand that most of you believe that Mariana has a nice soft body. And she does. You are right. However she also has a lot of muscle that she can share with you. Take a look at her in the photo above. She was outdoors playing in the water when this photo was taken. And if you can get your eyes off the side boob, you can see the muscle across her stomach and part of her chest. Yeah I know, the side boob is distracting.
Furthermore you can see a bit of the muscle in her upper thigh and also in her arms. All of this combined makes her one of the hottest trans you will ever see photos and movies of. But once you add in that she has more than 13 inches of cock between her legs. Well its time to see all that hot and fun stuff.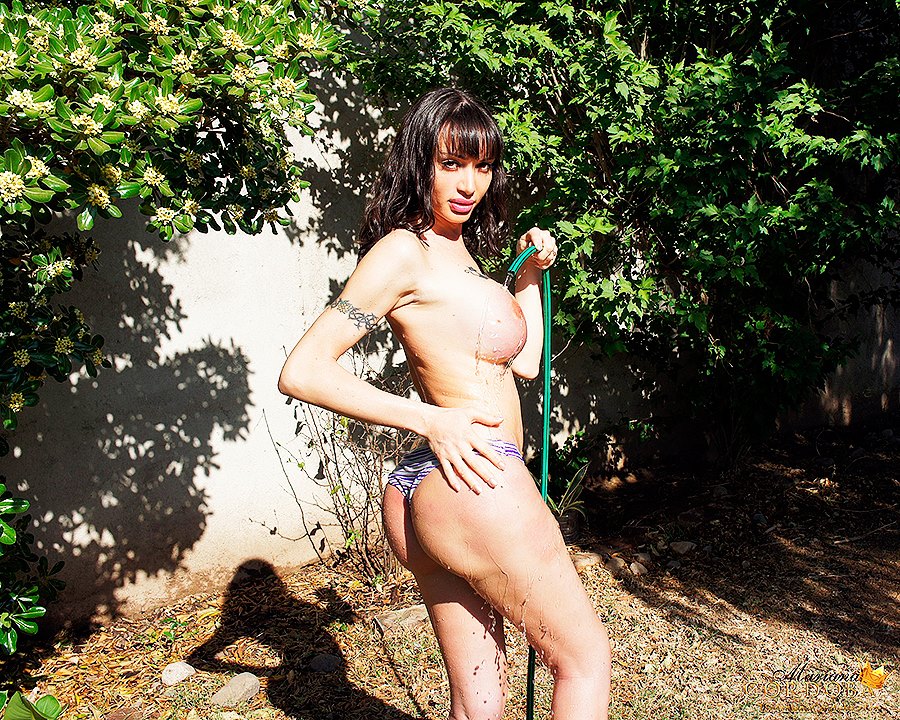 Now that you have had a small sample of this amazing hardbody outdoors and with the extra side boob shot. Its time for you to make a decision. Do you keep wanking to sample photos? Or do you click and see the whole set. Along with the cum shot and everything!??