There is a massive number of men on this planet that wold love to get their hands on the Hard cock Mariana Cordoba. Why? Well it's pretty simple. Mariana Cordoba not only has a 13.2 inch cock. But she can keep that cock hard for as long as she needs. Furthermore she is quite adept at using that love rod.
Take a look at the image below. Go ahead. Its Free! She was posing for this set and had her cock hard for at least 15 minutes without needing to continually stroke it. Hard Cock Mariana Cordoba is called that for a very good reason.  And as you can see its a very very beautiful cock indeed. Long and strong and waiting for you to do something with it.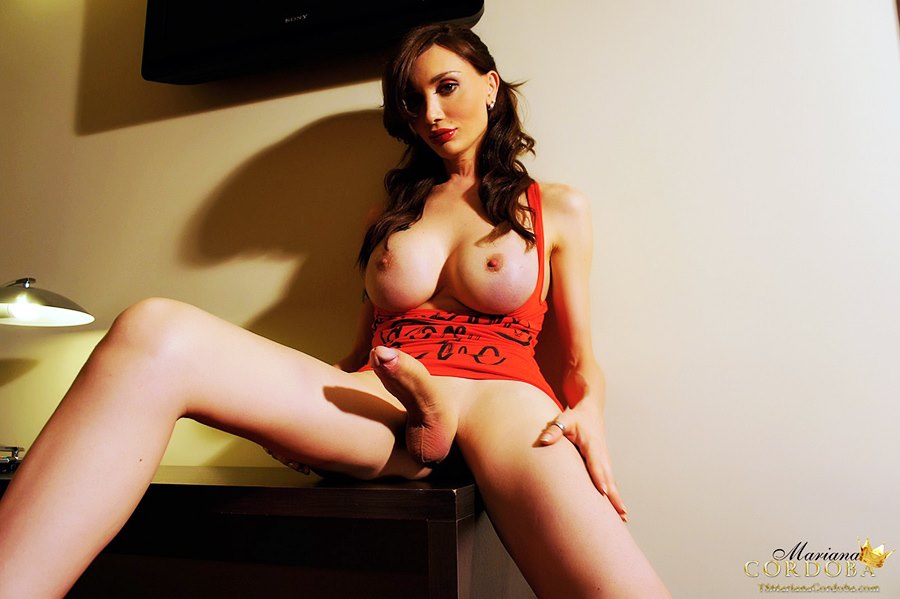 Now looking at this photo. What would you do? How would you start out getting hot with Mariana Cordoba. Yes, just looking at her is a nice start. But better how would you approach her?
Would you walk up to her and lean over and kiss her? Then touch her body and that big hard cock? Or would you get on your knees as you approach and just suck her love pole into your mouth?
Make some comments below and let us know.