Hanging Tranny Cock. Mariana Cordoba does it best! First of all. Yes that is Mariana Cordoba. She is the best hung tranny on the net. And if you can imagine her cock is so heavy it can hang while completely hard! Yep that is 100% the best and biggest Hanging Tranny Cock that you will ever find. Just take a look for yourself and see.
Check out more of the photo set here!
So, as you navigate the photos remember that this cock is ready for action when you are. Its also one that needs to be caressed and sucked and kissed. Can you imagine walking up to Mariana sitting in this position. Now take one hand. Grab the shaft of her cock and lift it up. Lean in and kiss her nipples and then up to her lips. You can feel her cock start to throb as you excite her even more.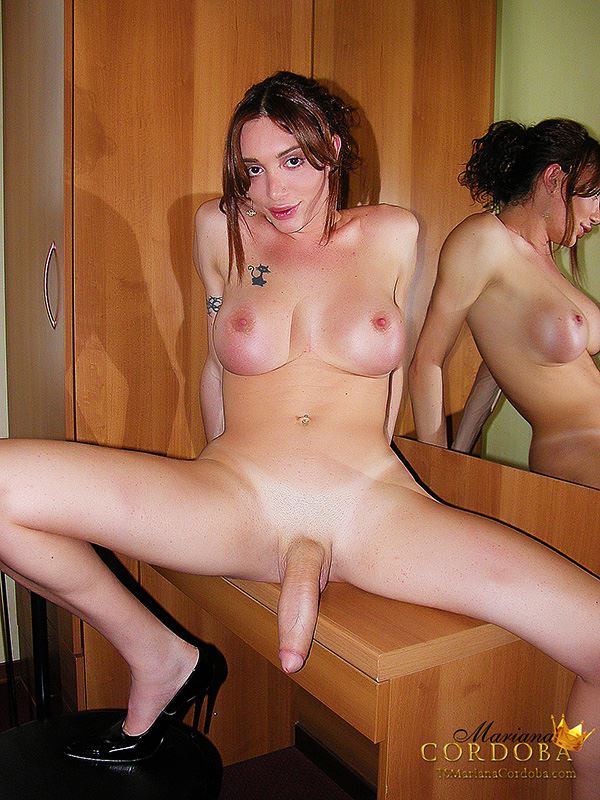 Also make sure to look at how thick this cock is. Now imagine that going into a tight ass hole or small mouth. The pain is amazing and you will love it.

Click a text link now to see the rest of this set.
Also remember to rate and comment as you go.
Or you can also click here for another sample of this amazing hanging cock!
Like the look of her High Heels? <— Click there to buy some for you or your girl.