Now when you read a title on a trans girls blog, what is the first thing that comes to mind? " Doggy style fuck "! Yeah. Exactly. Her fucking the hell out of a luck guys ass. And especially when thinking of Mariana Cordoba. Her cock is just so huge its almost a weapon. In fact you could call it a weapon of ass destruction! Hahaha.. See what I did there?
Ok so back to the idea of a doggy style fuck. In this case the tables have been turned. We get to watch Mariana Cordoba take it up the ass from a fan. We also get to watch her massive cock swinging from below. And talk about a hot thing to see.
Take a look at this image below. This guy is taking that cock deep into his mouth in preparation for the Doggy style fuck. And both of those ideas make us HOT.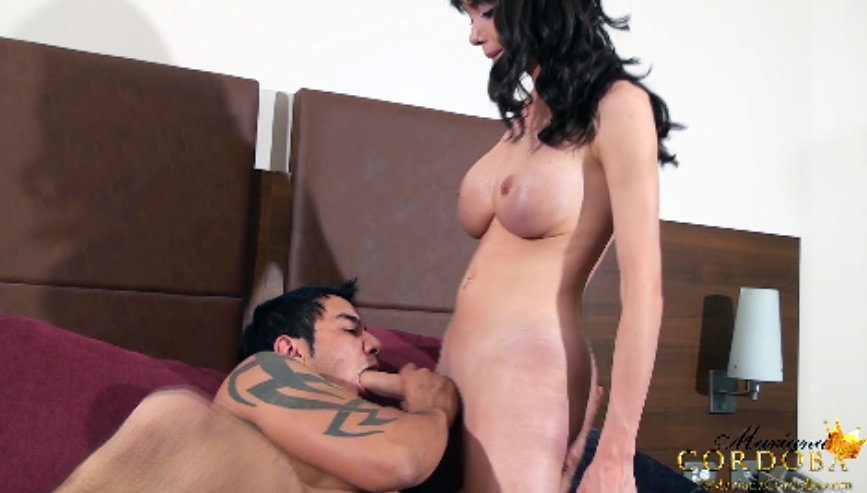 Now check out this video clip.
So. Now that we have seen this guy flip the script and stick his cock deep into Mariana's ass. I guess the only thing left to do is see the whole movie so that we can shoot our load with the happy fan and super hung Mariana Cordoba. That way we all get off together!