Big cock Trans! The world thinks we are arrogant, full of ourselves, and too Italian (or European) to even live in Argentina.
They also say we only care about soccer and beef and we love shopping. This last one is true, lol. I don't see anything wrong in being proud of our success. We are awesome in soccer, our food is super delicious, and we have a fine European taste when it comes to clothe or fashion in general. We as trans girls also have something else to be proud of and that is simply that we are the girls that you can easily call a Big cock Trans!
Our country is beautiful and very connected to Europe regarding architecture and more. We own the "Tango" which is a mysterious music that combines sadness and enjoyment. Our wine is ranked world wide and last but no least, Argentinians shemales are the sexiest. Wouldn't you agree?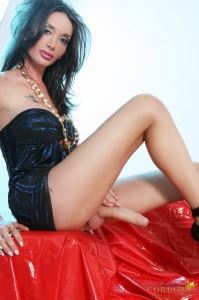 Come and get more of this photo set right now. Take a close look at how big that cock is and realize that you need to see more. Good. Now click that image.
You will adore seeing this super hot set of Mariana. simply click on the image above or a text link to get off with her.